Through a Webcam
February 6, 2011
"I miss you," she sighs, staring at him through the tiny camera resting on top of her computer. His images flickers, the sound of static building as silence takes over. He shifts in his seat, staring at her with his dark eyes, groping her with his penetrating stare.

"I miss you too," he replies finally, trying to hide the break in his voice, but she hears it. She knows he's crying, despite the pixelated image on her screen. She blows him a kiss, trying to cheer him up, but the joyous shine in his eyes is gone, replaced by a look of distance and solitude.

"Don't be sad, baby, just a few more months," she coos gently, trying to eliminate the sad look from her own face, but she knows he sees it, he always does, even when she doesn't see it. A few months, it's sad when that sounds like a short time, but it had become one. It will have been over a year when they see each other again, much too long. At least they can video chat, she thought. But it was taunting, being able to see him and here him, so close they should've been able to touch, but they couldn't; the video was just a mask for the thousands of miles that separated them, keeping them apart.

"I can't help it, it hurts," he said quietly. Whenever he was sad, his accent became more evident, like it did whenever he was a little hot under the collar, wanting her, needing her more than ever before. She knew how he felt; boy, she knew.

The sadness ate away at them for away, creating a barrier of silence. He stared down at his desk, as if unable to look at her, she stared at him, trying to think of ways to cheer him up, but whenever she asked, all he said was "Come."

"Soon, my angel. But what can I do now?"
"Nothing I guess."
The words stung every time he said them, but she could do nothing. What did she have to offer? Nothing. She could always make him smile, except when it turned to this. Then, nothing would help.
"I love you," he said.
"I love you too, with all my heart."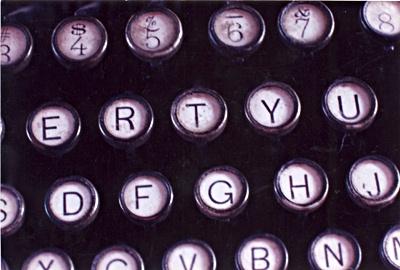 © Mary A., Fullerton, CA