WE ADDICTS
February 19, 2011
I have opened this ms-word after a long time. Earlier I used to write nearly every day, but now things have changed considerably. Just 4 months ago my cousin forced me into making a facebook account. Now before you turn on to the next article on seeing the same old topic of social networking sites just give it a second thought. Though considerable discussion has already been done on this topic, but this article is a bit more special as it has been written by a 13 year old fb addict (sorry for the inconvenience. Fb stands for facebook).
Yes, I spend more than 2 hrs every day on fb chatting with my 'friends' (read- the people I didn't even know existed). There is a certain pleasure in updating my status, reading the comments or maybe chatting with my friends' boyfriends.
Now all the fb addicts amongst you are requested to read the above paragraph aloud. Imagine the 'I' in it is not me but YOU. Doesn't it fit you well? For most of you I'm sure the answer is a 'YES!' You all must be thinking that why am I asking all this. Well, for some of you it may not matter but for me it does.
Belonging to a middle class family where everyone has high hopes attached with me I really can't afford to waste my time everyday.(this line may seem a bit too exaggerated for a class-9 student but in India we very well know that people expect a doctor or engineer from every child. But that's a different matter altogether)
I actually have tried to reduce some time spent on fb, but all in vain. The question that I always ask myself is why is it so? Why do we like to make friends virtually? Why 2 guys belonging to my own class did propose me virtually rather than asking face to face? The clear answer is because WE want it that way. It's we who want to face the world from behind the screen. It's we who want to rule this earth with our fingers while sitting cozily on a sofa.
But the thing that we don't understand is that these things are so damn harmful. These so called 'social networking sites' are ruining our real social life.
Just once try to know your neighbor face to face. I bet that you will have a long lasting and more trustworthy relationship. Let yourself free. Don't always stick to your laptop or PC. The need of the hour is to experience life when you are swimming in the open sea rather than paddling in a pond.
These are the words of another fighter like you.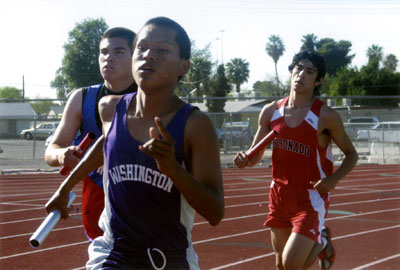 © Dan J., Phoenix, AZ