It's All Over
February 11, 2011
I'm just now getting out of the shower. It's after nine. I should be in bed. I hear the voices. I know whats happening. I just don't wanna believe it. My grandparents don't like driving in the dark and my poppy is in bed by now. Again I know what's happening.

I run to my moms room to get dressed and to see what is going on. She's laying on the couch. Dad is trying to get her up and help her get dressed. Nenna is whispering to my poppy. She's going somewhere. I sit on the edge of her bed an start to cry. She's back on the couch. Shes outta breath.

I can't quit crying. I start. I cant go to her. I'm scared.
Were at the hospital. Were in a huge room with a lot of machines. Dad talks me home. I have school the next day.

Dad picks me up and I ask to go see mom. Shes not there. She was flown to Vanderbilt. She's in ICU. I start to cry, again.

She stays in the hospital for the next couple weeks. Besides the weekends, the only time I see her is when dad comes to get me from school because the Dr's are saying she is dying. This happens a lot.

She gets moved to Alive Hospice. A place for people who are going to die. I come up on the weekends to see her.

It's September 2nd. It's been two weeks since my mom has spoke a word. The more people that come in the room, the more healthier she gets. I can tell she doesn't want to die in front of us.

It's 3 am. Shes trying to talk. Dad wakes me up. I go over to her bedside. I tell her I love her. She coughs. She loves me too. She uses all her strength...for me.

I have to go back to school. I have missed so much. I don't see or talk to her again.

Nenna is asleep in the lounge. Dad is at work. I'm at school. Poppy is at mom's side. Shes not doing good.
Poppy has a question. He walks out to the hallway to ask the nurse. He comes back in. She took her last breath.

Its all over with. The pain. The suffering. Its all gone.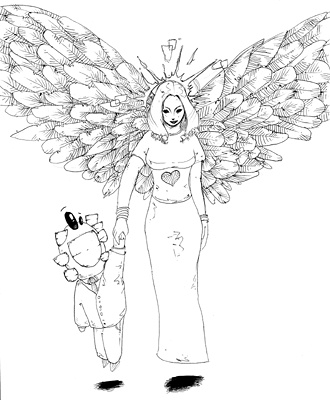 © Benjamin S., New Hyde Park, NY