The Hardest Present Yet
January 17, 2011
"Come with me to the locker room." It was after school, at around five, after the speech and debate meeting had ended and I needed to pick up my soaking swim clothes in order to give my washer and dryer some work to do tonight.
"Um…ok sure, but we were just there." My friend said.
"I know. Sorry, I didn't realize it and forgot to pick up my clothes." We had gone there as a group of ten or so friends and the coat of absent-mindedness had been draped over me, and I had walked past my locker without getting my clothes out.
And with that, she came with me to the locker room. Creating footsteps that were coated in fatigue as the sun stared at us, a penetrating glare, causing our skin to moisten. To the locker room that was ever so far, on the other side of the campus, Even though that meant running a little late for her carpool.



*

*

*
Not only the locker room time, but every day, whatever it be- homework, a quick favor, anything. She'll come to the rescue. Even if she has nothing to lose, nothing to gain, but time wasted, she'll help.
She shakes me into reality, by not responding the sugar-coated way you'd expect, by saying "No", and by practically telling me that things aren't always the way you want it to be.
She's nicer than a cute little bunny, but has an attitude she can unleash. She's someone I call a friend. A really good one, too. She's one of the few for whom I take the extra time to go searching for the perfect birthday present. And so far, it's the hardest present to find.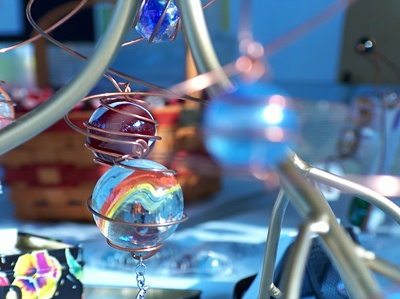 © Sean C., Princeton, IL