Just My Country and I
January 21, 2011
Crumpled on my bed like a boneless man who had lost all hope of ever standing straight, I drew all those seemingly thick blankets which were none other than my sleeping cloth over my body and my head, trying hard in vain to pretend those hot stingy tears were not impatiently waiting to roll down my cheeks. I tucked myself deep into bed and shed the long hidden tears; tears that had so long been hidden with the hope of at least reducing that huge burden I seemed to carry just by the thought of leaving behind my home, my school, the people and places so familiar to me, my land of birth!; to live in a land which may or may not recognize me as a friend.


I was at the crossroads- I saw myself in a great dilemma; one which depended on a simple answer of yes or no, which either will solve it or let it be. I held my fate, my hope and my joy in hand for a full year, waiting to make a final decision as to whether I was willing to trade my well known life in Ghana for a life in The United States, the life I had so long dreamed about experiencing. My final decision was made, I choose to come to the states, but upon arriving I nothing seemed to go as I had expected. At times I saw myself as a person who possessed two identities. One as the out going girl who constantly spurred laughter wherever she found herself, and the other as the confused new girl who had just arrived somewhere with no friends, and who did not even know that the famous food, French fries were made just with potato and salt. On certain occasions, I envisioned on one side: the smiling faces of the people I so dearly loved, the people who wanted me around them daily, the land I was so familiar with that held in place all the people who loved and understood me so well ,and on the other hand the "Land of Opportunity" laid in place- waiting to bear my tiny feet on her broad and so loving bosom, a place where I could not tell whether the land and its people would welcome or reject me; where I would finally realize I knew not the girl right next to me in class and struggled in my head to come to terms with the fact that "I was the girl with an accent".

But at the crossroads now was this 17 years old girl who knew not what was best for her, but with prayer and hope, chose to go in for the second group, to seek the beauty of the Creator's creations not only in my country Ghana but in places new and different form what I have known all my life.

I came here as a Ghanaian who knew biscuits were "biscuits" and not cookies, who knew toffees as they were and not candy, who knew and ate chicken but had never heard of chicken wings and was totally amazed the first time she saw chicken wings.

Simply changes such as these made me aware of the many differences I had with people here in the states. Typical instances were when I had to repeat myself several times to be understood, and when people looked at me in awe whenever I wore my traditional clothes known in Ghana as Kaba and Slit.

My name is Catherine, an eighteen year-old girl who hails from the Upper West Region of Ghana, West Africa. The name Ghana which means the "Warrior King" was derived from the ancient Ghana Empire which is currently known as Mali

Ghana is a developing country located to the south of West Africa. It is one of the few countries among the 16 countries in West Africa and among the 52 countries in Africa. Though Anglophone, Ghana is bordered by three francophone countries:- Burkina Faso to the North, Cote d'I voire (Ivory Coast) to the West and Togo to the East. The Gulf of Guinea lies to the South of the country. Ghana is divided into ten geographical regions; with each region being unique in its culture, beliefs and practices. The Capital City of Ghana, Accra, which is situated in the Greater Accra Region, in the south most part of the country is by far the smallest region, Region, with the largest population in the country. Ghana has a total land area of 238,239 square kilometers, stretching 840km north to south, and 560km east to west, of about the size of Great Britain. The topography of Ghana can be described to be relatively low lying with its highest point being Mount Afadjato in the Volta Region, which is just 880m high. The largest manmade lake in the world, Volta Lake is found in the country. This was formed by the damming of the Volta River to create Ghana's hydro-electric power plant at Akosombo with a 1,050 megawatt capacity which supplies the country and other surrounding countries. With the total population estimated at being about 24 million in 2010, it has about 40 different tribes with about 109 dialects within six main ethnic groups- Akan spoken mainly in the southern part of the country, with the Mole-Dagbani people found mostly in the north.

Tourism is rapidly growing in Ghana due mainly to the country's connection particularly to Europeans and Americans connected to the Ghanaian Diaspora abroad. Ghana's economic and political stability, low crime rate, and the use of English as the official language make the country more appealing to tourists around the world. Tourist sites vary; from the Laribanga Mosque which is a legendary mosque in the north, to the Kakum National Park in the south.
Ghana is a Middle Income Economy (Wikipedia) known for its gold in colonial times; Ghana remains one of the world's top gold producers. Some exports such as cocoa, Oil, timber, electricity, diamond, bauxite, and manganese are also major sources of foreign exchange. Since independence in 1957, Ghana has been devoted to ideals of nonalignment and Pan-Africanism, both closely identified with Osagyefo Dr Kwame Nkrumah, the very first President of Ghana. Ghana favors international, regional, political and economic co-operation, and is an active member of the United Nations and the African Union.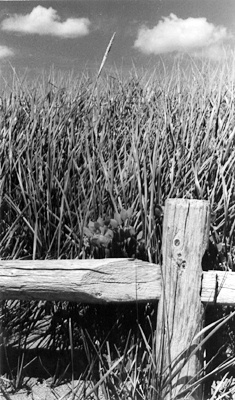 © Steve S., Marblehead, MA