The Backwoods Emporium
January 14, 2011
"They catch him yet?"

"Who?"

"Oh, ya' know––that Williams boy."

" Naw, they aint' caught him."

"Ha, well if he doesn't end up in jail before he graduates, he'll be on welfare with that Dunn girl living in Dusty's trailer park!" My father George says. "You know what? His father, ya know Flint? He went and stole two Husqvarnas right out of my damn pick up truck! What a da-…,

"GEORGE! Stop spilling your damn coffee! Ya' filled the cup too high again and are pouring it on to my clean floors!"

"Shush, Melissa. Don't be so histrionic."

"George, I don't know what that means but shut up god damn it. Just pay for you coffee and get out of here already. Don't you have some work to do? I want to go on my cigarette break!"

Welcome to the East Corinth General store.

In a small town with no entertainment, the store is the main show. Located in the middle of nowhere it's the pit stop on the way to any grocery store, shopping center, school, mill, mall, restaurant, or pool. Yet to me, it's more than a "grab and go" miniature truck stop, it's my roots. The backwoods emporium on the corner is my home away from home, the place that I'm known as my father's daughter, deNagy's girl and my personal favorite, "Little George."

I hold these nicknames not because I am necessarily similar to my father, however I am known to possess some of the same out spoken, opinionated, and chatty tendencies. My father is a man known for skillfully operating a log truck, for being able to assist with mechanical disasters, and having a know everything attitude. Now I'm notably different then my father in these areas, you will not find me loading pulp. Nor is it recommended to ask my advice on anything mechanical, and you will not find me spilling my coffee on the floor because I have become so grossly immersed in this week's drama, or insulting a cashier. If, however, you do find me spilling my coffee, it will be because I have made one of my famous entrances, where I gracefully trip over the doorframe, or more commonly, my own shoes.

None of those differences though are behind the reasons for calling me "that kid". In this rural area where change is never welcome, where differences are never first accepted, the nickname follows me because this is a town of last names legacies, and generations of reputations. A place where legendary stories are weighed not by the feat completed, but the last name of the man who performed them. My name represents my father's accomplishments, his reputation, which as his daughter, it is my responsibility to, uphold.

While at the miniature truck stop in town, the responsibility of upholding the family name, however present is not overbearing, and I'm able to just be myself even with my two left feet. This is also the place where I've spent my childhood learning to create entertainment when my only source of it was listening to the woodsmen discussing their week's hunting accomplishments, or which brand of bar and chain oil is best suited for which make of chain saw. They were the stars of the show. I would sit and watch these loggers my father included, come in with their ripped and tattered Carhartt jeans, their boots caked in pinesap and mud, their heads held high, their bushy beards smeared with oil and grease, their Cabelas hats stained and worn. Tailing behind would be a waft of pine needles, sweat, and exhaust. From observing these men, day in and day out, I learned the meaning of hard work. I learned what drive, determination, and passion was. In the store while watching these men, I learned that in order to get to know someone, you have to not judge based on reputations, or stigmas that may be attached to someone's last name or appearances. That to truly want know someone, you have to be willing to look beyond the dirty layers on the surface. With this knowledge, I was able to grasp a better image of what the true definition of what upholding, the last name with pride truly was, that you have to be willing to go beyond expectations, beyond the common response's and push past the urge to pass judgments.

The store. It's helped me to establish myself as an individual and gain a confidence to: make new friends; learn to introduce myself and to offer help with no reward. It is where I would crush cardboard, or help to take out the trash. Asking no reward a simple thank you always sufficed. It became a pattern, most afternoons I would go outside the establishment and begin a job that no one asked of me. I believe I began doing this because I saw it happen all around me while at the store. My father gives advice to someone, or the owner of the store help change a tire for a stranger in the parking lot. It doesn't seem to matter; my store has always been a perfect example of a place where you can always be welcomed with a helping hand, something I've come to admire greatly.

The East Corinth General Store, the social gathering place in an isolated backwoods town in Vermont. A place where you can always find the town gossip, drama, conundrums, happiness, last names, and most days my father. It is the place that has molded me, help craft my morals, and push me to want to branch out. It has held a standing role in aiding to shape the person I've become today. It's fostered as a school, a hang out place, and a makeshift family. It has helped form me into a confident, outspoken, driven, kind hearted, good humored, giggly, goof ball of a person. I've learned to be someone confident in who they are, even with a town stuck in the act defining and judging people based on something as standard as a last name. I've learned to embrace deference's and to even strive for it because of this. And with these realizations, I hope that as I move out of my sheltered town, I can live up to my own expectations for my last name, and not the ones laid down to me by others. For all these things I can thank the backwoods emporium that is the little country store on the corner.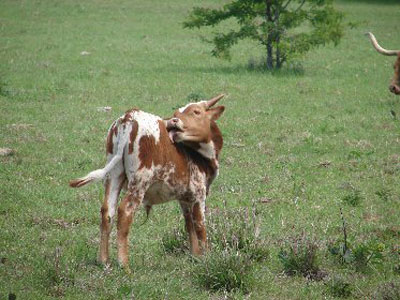 © Jessica C., Crandall, TX