Coming Closer
January 19, 2011
He was the funny guy. A lot of people really liked him. He was popular. I had one class with him last
year, and I will never have another one.

He was a football player. He was the type of guy who would do anything to help you if you were
depressed. I didn't know him, and I will never get the chance to.

Within the past two weeks my high school has lost two students due to suicide, and another student
has made an attempt. Midterms are less then a week away and the students have reached a period of
very high stress. More importantly my school has appeared to have come closer as we all fall apart.
Walking through the hallways these past two weeks you see a lot of students crying or giving their
friends a comforting hug.

The first death I do not know much about. He had 1,000 friends on facebook and was #24 on our
high school football team. He helped anyone who suffered from depression. He hung himself, and
they found marks from his fingers from when he tried to remove the rope from his neck. The entire
school was affected by his death.

One of these boys was bullied. There was a hate page about him on facebook. He was only a freshman.
Doctors spent an hour trying to save him but were unsuccessful. Neighbors and ambulance workers
said that they could hear his mother screaming his name and, "You can't do this! You have everything,
Ill give you everything!" With over 600 friends on facebook and an entire school affected, it is truly a
tragedy.

Today, January 19, 2011 and January 10, 2011, you would have seen students dressed in black
tee shirts in honor of the passing of our peers. Also, you would have seen students with sleeves
rolled up or short sleeves, with sharpie marker on their arms reading "Love" or "To Write Love on
Her Arms." To Write Love on Her Arms is an organization which wants to find help for those struggling
with depression, addiction, self-injury and suicide, more specifically teens. The organization has days
where they ask people to write the word "Love" on their arms. Students in my high school organized
our own version of this day. Over 450 students attended. It was planned in only a few hours, at 10:00
at night. The love and support of these students maybe will make a difference in the lives of another
student, when they need it. It almost makes us proud to be in a school that knows how to come together
in times like these.

For those of you reading this article, I want you to try to make someone feel better. Try to lend a helping
hand, so more tragedies like this do not happen. R.I.P. Kameron and Justin.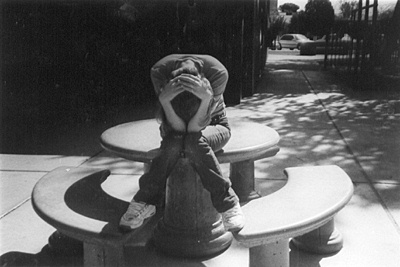 © Catherine R., Phoenix, AZ