One Last Kiss
January 16, 2011
Pt. #1

It was the middle of August. My aunt's birthday was coming up, and I knew we'd have to do something for it. Which normally wasn't a big issue, except for the fact that we'd have to include my grandmother.

I know, what you're thinking. Wow, Mallory is a heartless B-word. But you don't know my granny okay?

Ever since my grandpa died almost 6 years ago, my grandmother gave up on herself. She doesn't bathe, she rarely changes her clothes, and she never hangs out with her little-old-lady friends anymore. She won't even shop for her own groceries. Her memory has gotten much worse, and she constantly nags us every time we try to help her. To put it plainly, my granny has turned into one of the spaciest, most ungrateful people I've ever met. It both breaks my heart and angers me to be around her. It's like she's hit the "Self Destruct" button on her life.

Anyway, I'm getting off track here. My mom came home Friday afternoon and told us what the plan was for my aunt's birthday. We were going to all go out to dinner at my aunt's favorite restaurant the next night.

"But Mom!" I exclaimed. "It's Saturday night tomorrow! I was going to hang out with my friends."

She gave my "The" look. "Mal, you can hang out with your friends after dinner. Just come eat with us, it would mean a lot to your aunt. Plus, Ernie's going to be there."

I sighed. It wasn't worth the fight. "Okay mom. Whatever. At least Ernie will be there."

Ernie is my cousin, you see. He's 22. And growing up as an only child, Ernie is the closest thing to an older brother that I have. He always picks on me like his little sister, but he protects me like older brothers do too. Anyone who meets him likes him. I know that in families, you're not supposed to choose favorites, but I don't care. Ernie is my favorite cousin, I look up to him, and love him more than words can describe. There isn't a dull moment when he's around.


Pt. #2

So dinner wasn't entirely bad actually. (Except for the fact that my granny took forever trying to decide what to order. And then she had the nerve to make my mom order for her...) My parents made small talk with with my aunt and uncle, while Ernie and I cracked jokes, and laughed obnoxiously. My grandma was a "bump-on-a-log", eating her dinner. (No surprise there.)

A few minutes after finishing my dinner, my phone started buzzing. I picked it up.

New Text Message From: Tina

Subject: Hey, where are you? You're missing all the fun!

"Who's that? Your boyfriend?!" Ernie joked.

"NO!" I exclaimed, trying to hide my embarrassment. "I don't even have a boyfriend, you big dummy!"

My mom looked over at me. "What's all the commotion over here?"

"Tina texted me." I replied. "She says I'm missing out on all the fun... Can I..."

"Just go." My mom interrupted me, rolling her eyes.

"Thanks mom!" I grinned. I quickly got up, and ran to my mom's side of the table. I gave her a quick hug and wished my aunt a happy birthday one last time.

"Where are you off to in such a hurry?" My aunt asked.

"She's too cool to hang out with us!" My mom replied, smiling.

Good. I thought to myself. She wasn't mad.

"She's off to hang out with her boyfriend I bet!" My uncle joked. I definitely knew where Ernie got it from.

"No!" I said, a little louder than I intended.

I heard Ernie laughing behind me. I turned to him. "Stop it!" I whined.

"Stop it!" He mimicked me.

"I'm so gonna get you back Ernie-Banernie!" (Cute nickname, huh? I always thought so. But Ernie thinks I am dumb and calls me a "tard" every time I call him that.)

He laughed even more, and pulled me into a big bear hug.

"Bye Tard!"

"Kiss him goodbye!" I heard an old, scratchy voice say.

I turned my head. It was my granny. This was just about the first thing she'd said that night. I looked at her. She had a goofy, food-covered grin on her face. She thought she was being funny.

Me and Ernie pulled back from our hug and rolled our eyes at each other. She was so annoying sometimes.

I quickly wished everyone one last goodbye, and made my way for the door. I made my way through the warm parking lot and jumped into my car. I turned the key and my car roared to life.

Finally. I thought to myself as I drove out of the parking lot. The restaurant got smaller and smaller in the distance as I drove away, and soon enough, it was gone completely.


Pt. #3

September 8th is when my entire world came crashing down. Ernie had gotten into a terrible quadding accident on the 6th. He hit his head hard and went into a coma almost immediately. He was rushed to the hospital where the doctors tried surgery after surgery, trying to get him to regain consciousness. After 2 days, the surgeries still hadn't worked. Ernie was gone. On September 8th, they took him off of Life Support. On September 8th, I lost my brother.

And what's even sadder is this. Walking out of those restaurant doors that night, I had no idea that that would be the last time I would ever see him alive. I was so selfish that night. I wanted to get out of there so fast, so I could be with my friends. I'm so stupid.

Needless to say, I really wished I had kissed him goodbye.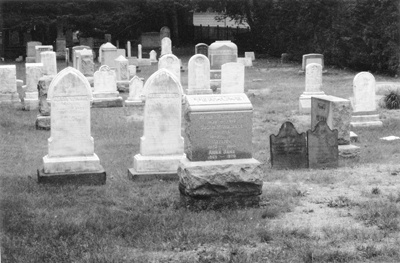 © Chris C., Pequannock, NJ