Rings
January 8, 2011
For several years I have suffered from depression and anxiety. It makes it difficult to remember better times - my memory is a fog of guilt and internal pain. I have moments of happiness; they fade too quickly in my mind and are beyond recollection. But one moment is secured in my memory, no matter the darkness of my mood, by the reminder on my hand.

There was the rushing thrill of freedom and sunlight and exercise as we rode our bikes down 60th street; the pleasure of buying something small and beautiful; the calm and quiet of the rolling hills that are Simmon's Island... all around us was green grass and the whisper of leaves in the height of summer vitality; the sunlight bathed us with its generous warmth as our bikes reclined against a tree and we against the strong shoulders of the hillside; and the rushing waves of Lake Michigan were a soft reminder of the blue expanse melding with sky at the horizon, stretching out forever when we opened our eyes.

Here we exchanged them: our simple tokens of something much more complex - symbols of understanding, of support, of trust and belonging and friendship and commitment, of love.

No matter the depths my mind sinks to, the lethargy and desperation, guilt and self loathing; no matter the extent to which my destructive subconscious clouds memories of good; no matter my battle with myself, the undeniable tangibility of this concrete sign of love recalls to my mind a time of pure happiness.

That's what rings are for.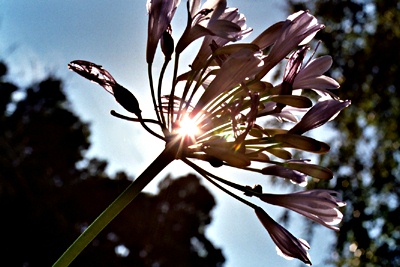 © Brandon W., Redwood City, CA