Karma
December 30, 2010
Karma is something that everyone must go through; it's a part of life. No matter if you are the boy with the bubbly personality, or the shy girl, karma hits you harder than a moving vehicle. Four years ago, a few girls teased me because I was not up to their standards of "popular" and I had a bit of acne.


"Gross, what's on your face Emily?" They would ask.


"It's a zit."


They snickered, turned away, and left. This occurred daily, and it was always the same people.


One day, sitting at my desk, minding my own business, some girl called my name. I looked over, and her and five other girls were all drawing "zits" on their foreheads, the same place I had one that exact day, with red washable markers.


"Haha, look, we look like you!" They would say. The mean girls laughed at me, and got the whole class to join in on poking fun at me. I was so sick of everyone teasing me. I wouldn't be teased just about acne, though. Ashley used to tease me because of the clothes that I wore.


"Oh, where did you get that shirt? JcPenny's?" She would ask.


"Yes." I would say quietly.


"Who even shops there? That store is so lame. Everybody knows that Aeropostale is the place to get cool clothes." Ashley would say.


"Oh…Well I don't shop there." Every day they used to ask me, "where did you get your shirt?" or "where are your pants from?" clearly mocking the clothes I wear.


I went home to explain to my mom what had been going on in school. She called the office, and I went down. I filed bullying reports, and everything had been taken care of. Even though they would eventually stop the teasing, I still felt emotionally scared because I didn't "wear the right clothes" or my face wasn't perfect.


At the mall when I was shopping for next year's school clothes, I demanded my mom go to Aeropostale.


"But Em, Aeropostale is kind of expensive. I don't want to spend that much money on things that you'll wear once or twice." My mom told me. I didn't care; I just wanted to be in the "in crowd". I would eventually talk her into allowing me to buy a few things from the "cool kid" store.


The next year when I came back to school, I had new Aeropostale clothes, just like Ashley. Although that was not enough for her; nothing ever was. I was always trying to impress her, but nothing ever seemed to work. She then began to tell me I needed to "do something with my hair" and I should "wear more makeup" to look like her. Ashley would wear black eyeliner and eye-shadow, looking absolutely ridiculous. But yet again, I had to fit in. Being in middle school, everyone wants to fit in, right?


I demanded my mom go out and buy me makeup. She bought me some makeup, and I got highlights in my hair, although I never wore it down. I was always a very self-conscious person, about everything on my body. Even this school year, I still had acne, but I wore the "cool" clothes, wore makeup, and had highlights like everyone else. I finally thought I was close to fitting in.


Years later, now in high school, I realized that I should not have let Ashley and other people's bullying get to me. This situation gave Ashley karma because she turned into a real "mean girl" who has barely any friends.


Anytime I talk to people about her, or ask how she is, everyone says they "hate her".


I don't feel bad for her, or feel any sorrow. I'm really glad she is disliked by many people for being a "bitch", because after all the teasing she had caused me from fourth grade to seventh grade, she deserves to feel like I did.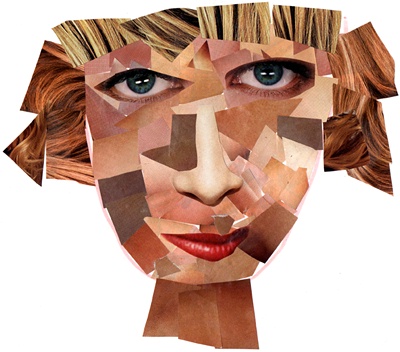 © Maghan D., Athens, AL