I Don't Want to be Just Another Girl
December 15, 2010
Dear Rob
I cherish our friendship more than you think I do, but I just can't take it. I love you so much. You are so sweet and adorable. Sometimes I just wish you'd scope me up and take me away from this crazy world we live in- but that isn't reality. I always think about that Saturday night we talked on the phone. Although we could both agree it was a little awkward at first, that night started our friendship. You were so cute the day after, I just wanted to melt. But things change.
I know you have friends, and I'm glad you do. But I'm afraid that to you, I am "just another girl." I know you love me. But, I don't want to just be scenery or a backdrop. I'm unique, just like you. But sometimes, I feel just like scenery in your life. I know you probably don't do it on purpose.
I guess half of this note is jealousy, because for a while, I wanted to be your only girl. I know that won't happen. But it is one of those things I have to work out with myself. I guess it just bugs me that, yeah you say all this sweet stuff to me, but how much of it do you mean? And how much of it is unique to just me? I don't want to be "amazing" if you call other people that. I want to be unique, because I am and I know it.
I don't want to be just another girl, Rob.
I want to be me, but if you can't see just how amazingly unique I am, and how I'm not like other girls, then I guess you aren't the guy I thought you were. You would become just another guy.
I don't want that either. I want to believe that the Andrew you put yourself out to be is real. But I don't know. No one does, except for you.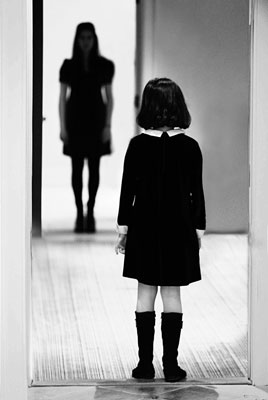 © Susannah B., Greenwich, CT