The Unexpected Outcome
MAG
January 4, 2011
"Mom, please wake up!" I screamed over and over until her eyes slowly opened. She stared into mine until she realized she was awake. "Get up. Stop doing this to me. I can't take it anymore." At 37, my mother was addicted to heroin.

Since I was eight, my mother and I have been homeless. My parents split up, and she and I moved to New York to live with my grandmother until she kicked us out and we were on the streets. I never knew where I would sleep the next day. One night we even slept in a tent in the woods. Some children complain about having to share a bedroom with a sibling; I prayed to just have a bed.

When I was nine, my mom started doing hard-core drugs. On Halloween I walked in on her injecting something into her arm. I was a smart kid, so I knew right away it was heroin.

My mom cared more about prescription medications, heroin, and alcohol than she did about keeping a roof over our heads. I couldn't believe it at first – my mother doing drugs! It was surreal to me. She stole anything she could get her hands on – jewelry, money, anything – to get drugs. I watched her steal from her own mother. I used to sell iced tea outside my grandmother's house and hide the money so I could buy food for me, but she always found it and bought drugs with it.

When the few friends I had would want to come over and hang out, I always replied, "Sorry, I'm way too busy today." My mother never sent me to school; I went on my own when I could. I had few clothes or shoes to wear, so I wore the same thing for weeks at a time.

My mom was getting ­really bad and she stopped taking care of me, stopped feeding me. I was skinny, dirty, and hungry every day. At school, Child Protective Services would ask me, "What's going on at home?" I always lied because my mom said they would take me away and I would never see her again.

Sometimes when my mom passed out, I wondered if she would live through the night. I would make sure she ate and checked that she was still breathing. Many times I had to help her up off the floor when she'd fallen down drunk. I was ­taking on the role of a parent.

I never felt safe or protected. I would sit up all night scared and cry myself to sleep. Eventually, I realized I had to take care of myself; my mom wasn't going to do it. I couldn't take this lifestyle anymore. I broke down and went to school, straight to the office. I sat down with the counselor and told him that the night before my mother had me shoot a needle in between her toes, saying it was medication for her back.

The counselor called Child Protective Services and I was out of there in a matter of hours. They put me in a foster home that night. I was petrified, thinking that maybe I had made the wrong decision. I was surrounded by strangers, and had never slept anywhere without my mother before. I was so scared.

After a month, my grandmother got custody of me and so I moved in with her when I was 11. She put dinner on the table every night, and I was finally able to go to school every day. I knew this was my home now. I felt loved and safe with her.

I wanted to have money to buy my own things, so at 14 I got a job as a bus girl at a restaurant. My bosses, Ally and Mike, heard about my situation and wanted to make my life better.

We started hanging out a lot, and they did a lot for me. One night during dinner they asked, "Would you like to play on a serious softball team?" I replied that I'd love to. They wanted me to go in a positive direction and no hang out with the wrong crowd.

The next week I made the team. Ally and Mike paid all the expenses for me to play. Every day felt like a dream to me. I was not used to loving people who really cared about me. I did well on the team, and my coaches suggested I apply for a college scholarship.

I am preparing to attend Louisiana State University on scholarship. I am so lucky to have great people like Ally and Mike supporting me with my goals. They helped open my eyes to what my future could be. Most of all, they believed in me. Having been through a life of hardship, I could have easily gone down a different road. I could have followed in the footsteps of my mother, but instead I found something I was good at and stuck with it. I continued to believe in myself and my ability to succeed. I broke a cycle that is not easily broken. The past is the past; I will build my own future.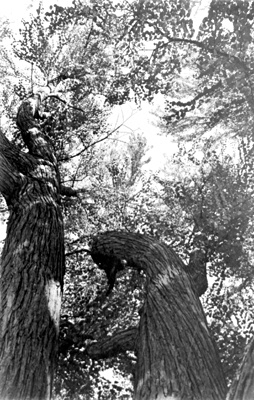 © Tim K., Marblehead, MA