Strength, and Overcoming the Worst
November 29, 2010
You know that feeling you get when something bad happens or you hear something you really don't want to hear. The feeling in your stomach that's like you just got punched numerous times in the same spot. Try living a tremendous amount of time.

My sister, Cindy and I are like your typical teenage siblings, we fight over clothes, throw objects at each other, and say things that we really don't mean. When it comes to something significant we always put our differences aside and are there for each other. In my case, I had to forget all the unfavorable and be strong for not only my sister but also my family.

It started in early April. I was at my best friend's house doing the usual girl sleepovers. I got a call during our freshly made breakfast from Cindy asking where mom was. The thing is mom was on here way to pick me up, so I told her that I would have mom call her back when I was with her. And surprisingly enough I remembered to give my mom the message when it came down to the time I was actually in the car with her.

Drowsy from the all-nighter me and my friends just pulled I didn't really pay attention to what was going on and how things were being said, but all I knew what the call to my mom meant that my sister was going to caribou hospital because of atrocious stomach pains, and my mom would have to accompany her as well. Thinking that it wasn't necessary for me to go along, my parents demanded me to stay home and do my regular "Saturday chores."

You know after three hours of waiting and not hearing any news, you begin to think of all the "what ifs" and "what could be happening" stuff, and that's exactly what I was doing. Being the semi-smart person I am, I called my parents to see what was going on. My heart literally dropped into my stomach when I heard that my sister was getting a "life flight" to Bangor hospital because her organs were failing. There aren't even words to explain that feeling. That moment of panic and despair. The moment where you want to break down and cry, but you cant because you're in a rush to do everything you can to make things better.

Soon enough my family and I were down in Bangor sitting near the hospital bed by my sister's side. Everything changed right then and there. Seeing her disappear right in front of you makes you think so different and changes how you act and respond to everything. You hold her hand, and look around at the faces of family staring down at her, with tears in their eyes and worry in their heart. You look back to every moment you spent with them and nothing negative comes into mind. You immediately go into a stage of "I'll do anything I can to make things better."

She was not only was she in distress, but she was in a pain that nobody but her could describe. Having her organs fail on her, her gallbladder attacked her insides, not being able to eat or drink anything for more than 17 days, constant cat scans and blood work, and moments where you don't even want to live because of the pain is the only way I can explain what she went through.

Missing almost three weeks of school wasn't anything I had wished for, but I wouldn't leave the side of my sister. I spent days and nights by her side, helping her through the pain, helping my parents mentally, and watching it either progress or go down hill. The hospital became something I knew like the back of my hand. Trips down to different rooms with my sister became very routine, my motel room became my new home, and 5-hour road trips were something I had to get used to since that's constantly what we were doing.

After one whole month without eating or drinking, yet slowly progressing they let my sister out of the hospital, with strict restrictions of course. We were glad that she could get out of there and be at least a little bit mobile. To this day she still suffers and gets sick, has to watch what she eats, but I hope to never go back to what we dealt with.

I'm proud to say that my family and I made it through probably the hardest time of our life, not knowing if we'd continue to share life moments with my sister. If I could of taken away all the pain and suffering she went through I would in a heartbeat. This journey is something that will always stay with me.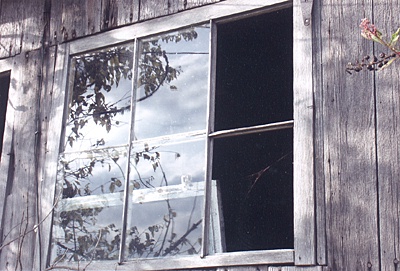 © Cassie H., Carmi, IL