Emergency
November 26, 2010
There's nothing as terrifying as not knowing. Of sitting silently while inside your head your thoughts scream. Nothing worse than fear and silence. Pacing the floor, the threadbare carpet beneath my Converse high-tops. The swish of my jeans against each other. Every second seems to stretch on for hours. People's eyes follow my motion, their hearts aching for me. The lights flicker above my head. I wait for someone to call my name, tell me anything, say anything to break the silence of unanswered questions. My hands wring in anxiety, my lips bleeding from being bitten. Every whispered word seems to penetrate into my skull. Finally, I hear a cool, professional voice call my name. Goosebumps rise up on my arms.
"I'm very sorry," she begins, compassion and empathy in her startlingly blue eyes.
Then I cannot hear anymore, for the tears spilling out of my eyes.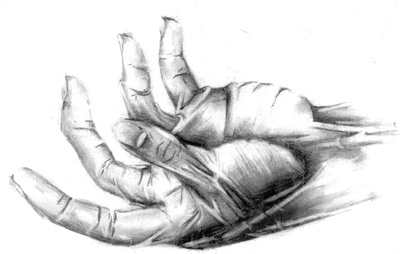 © Yisrawayl G., Philadelphia, PA