Giraffes Don't Eat Bananas
December 17, 2010
My first piano lesson took place at my teacher's house six years ago. Her name was Cami. At that time I was very shy and would always stare at the carpeted floor of her house. I even greeted her without looking at her face and kept my eyes glued to the swirly patterns of the carpet. Rather then taking my action as a rude one, she spoke with kind and encouraging words. Cami's careful and soothing words lead me to take a short glimpse at her face. Her drifting blonde, wavy hair was naturally rested on her shoulders and her playful blue eyes twinkled with excitement. The captivating smile on her face pulled back the tips of her lips, revealing her pure white teeth.

Our lesson started off by going over the song that I had last learned from my previous teacher. I played hesitantly through out the whole song for I was still shy. As a result, I played much worse than how I usually played. When I had finished, I immediately shifted my head down trying to hide my flushed, warm face. Despite my poor performances, she carefully complimented me. Even though I was only a child back then, I knew that her words weren't out of sympathy but just Cami being considerate. To encourage me even more, she spoke soothingly with confidence of her advice, "Try doing this by relaaaxing you hands". Her hands flowed smoothly in the air as a demonstration. Her joyful advice and demonstration amused me. That was my first clue to Cami's compassionate view on music and how it can easily affect people.

After many years of lessons and practice, I was going to perform at my first recital. My severe illness of stage-fright made me more and more anxious as the clock ticked towards the day of the recital. Finally, my last lesson before the recital came. My body slumped over the keys while I sat on the bench, with Cami only a foot away. Anyone could easily tell that I was overly self-conscious as I nervously played my recital piece. My sweaty hands shook as I imagined Cami, shaking her head, disappointed. When I had finished my song, I waited for a response. There was an eerie silence, until she sincerely said, "Okay, that was good. I know that you're nervous and shy, but that's okay." She smiled as she continued, "You are a cute little girl who loves this song, who loves piano, who will play your best because I know everyone is going to really love your piano, I know I do, so just enjoy yourself and don't worry, you hear me?" I was dumbfounded by her straightforwardness that I had only managed to respond with a nod. Cami smiled once again, pleased with my response.

On the day of the recital, I was nervous as ever. I thought of quick escapes as I walked through the wide opened doors. The recital hall was simple; many doors leading to other rooms, people seated on chairs in a row, and the aged wooden floor that squeaked as I walked closer. What stood out was the grand piano that was positioned on the stage at the end of the room with bright, white lights shining on it, making the piano glisten. Hearing other's performance did not help my nervousness, at all, in fact I'm surprised I didn't run straight out the door.
My condition was very serious as I was called up next to perform. As I strolled out of my seat to the stage, I remembered what my teacher had told me, making me courageous once again. I burned the words into my soul, forcing myself to not think about anything except for how much I love piano. As soon as I had sat, facing the piano keys, on the bench, I had entered a different world. The audience and the building transformed into dark silhouettes that I could barely see. Where I sat was the only place bright, making only me and the piano visible that I felt like the piano and I were the only ones left on Earth. I placed my sweaty hands over the keys, ready to play as I searched for Cami. I don't know how I knew, but I just knew where she was and I could see it, or feel it, from her presence that she was cheering for me, and that was when I knew that I couldn't let her down. So, I started playing gracefully and naturally as I could. I came to a complete understanding of Cami's words as I started to lose myself into the music. Even when I made a mistake, I didn't care. When I had finished, the audience applauded energetically making that day my proudest day, but I couldn't have done it if it weren't for Cami, who had said exactly what I needed to know.

After my turn, was Cami's turn. I had overcome my nervousness and was now the excited one. The only songs I had heard Cami play were my little kiddy songs that she played as a demonstration, which were obviously too easy for her. She looked outstanding under the bright lights with the shiny black piano. Well, her looks were the same however the stage had changed everything. Everyone's eyes were on her, including mine's. As soon as she started playing her song, I was introduced to something new and different, at the same time, magical.. It was as if the piano was her close friend and they were playing together on a bright, sunny day. She smiled gently as her slender fingers danced across the keys. Cami's body swayed like gentle feathers in the wind, she fluttered and flowed through the air to the melody of her heart-warming music. She resembled an angel descending from a sun ray piercing through the dark clouds. The music enchanted us all; our worries and fears disappeared as we entered a paradise. I could tell that she was enjoying herself for her emotions were pouring out through her harmonious and resonating music. This was an unforgettable moment for it has inspired me so much and is what keeps me going. Watching her play motivates me to work hard, so I can be just as good as her.

Cami has done so much for me, I am truly grateful. I have learned many things from her, including life lessons, piano theory, how to be patient, and to take one step at a time. She has never forced me to do anything I don't want, which causes me to take a step myself. I learn because I want to learn; I don't wish to disappoint her, or me. This passion that has grown on me helps relieve all my stress and pain. She has given and shown me what hopes and dreams are. My teacher is indeed a compassionate teacher, but also a very lively teacher. Never once, has she failed to make a lesson fun. One thing that I had learned from her was this technique that had helped me remember the sharps of the notes, which was, "Flying Cardboard Giraffes Don't Actually Eat Bananas." Just saying this sentence made me giggle. It's so ridiculous that I love it. Thanks to Cami, I am who I am now. I know that I'm very lucky to have her as my teacher, so I will make good use of it and strive harder. I always wondered if Cami was like me when she was my age, and if she had a teacher just like her, who influenced her, like how she has influenced me. My eyes are now open to the world of music and our world. She showed me that music is great, but what really makes it great is you. And that, it doesn't have to be perfect, nothing is, the important thing is, to be your best.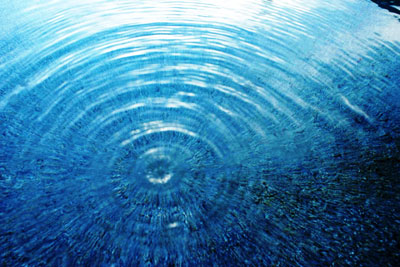 © Sadra L., Buckeye, AZ