Lifting My Feet With Wings
December 16, 2010
I always have thought that it if things, I will change. Therefore, I sat and wait until things become perfect; but eventually, I learned that was not true. Things don't change, we do. Like, Edmund Hillary once said, "It is not the mountain we conquer but ourselves." I have the power to unlock my happiness and success and the key lies within changing myself.

For years, I have struggled with finding the balance between taking care of myself and life. I have developed unhealthy habits such as emotional eating and procrastination. Those habits became worse in high school. I gained weight and my confidence plunged down to the point which I didn't want to go to school .There were also external forces which include my parent's divorce and my mom's constant nagging of what a "bad seed" I am in the family. To her, I am a failure, "Just like your Dad!" My mom was also sad about the fact that I can never be like a perfect older sister who has all straight A's and the was the president of most clubs.

I let go of my life, and I found myself drifting further away, somewhere I could not escape. Suffering with depression was lonely and cold. No one bother to help me. But deep down I knew it wasn't up to them to change my life, it was up to me. In my sophomore year, I wanted to change. I want to live my life with hopes and perseverance. All I need was motivation and it came one day when my friend invited me to run with her .She told me, "Running is good because it pushes you out of your comfort zone." She was right; running was a thrill. I was horrible at first, my breathing was heavy and short and I felt suffocating and constipating at the same time. However, afterward several days of running, I got better. Everyday, I couldn't stop myself from running; my passion for running has begun.

My biggest goal for junior was to join my school's cross-country team and stick through it. Everyday was drowned with sweats and sore feet. Every competition was nerve wrecking and filled with pressure. However, I love each cross-country moment and I am glad I didn't quit. Bruce Laingen said, "We are like tea bags. We don't know our own strength until we are in hot water." For me, running serves as a source for self-discipline and self-achievement. I love running because it was something I could do by myself and improve constantly. It helped me find the inner strength that tells me that I'm capable of so much more than I thought.

Running also made me "want to push myself for the extra miles" to other aspects of life. I found out, every ounce of effort matters in the end. Gradually, I dismissed my aloof attitude and developed passion, perseverance and patient. My stress eating routine and procrastination dilemma lessened. I gained confidence and I ran for secretary of my junior class as well as for my environmental club and I won both.

I called running, "Lifting with feet with wings," because running is a metaphor in my life. I run because I can let all my emotions out: anger, doubts, and fear would disappear after I finish my run. This upcoming new year, my resolution is to join Track and Field and I am sure I will find myself running for my life, once again.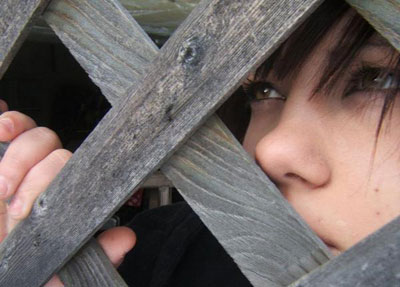 © Krystal B., Bloomingdale, IL