1 Negative, 1,000 Positives.
December 2, 2010
No matter how many times my English teachers told me not to use the very cliché saying "you can't judge a book by its cover" sometimes, it's the only saying that fits me.

Nobody would ever guess my complex life by just looking at my outer appearance. If you saw me, you'd think typical teenage girl who tries to please her parents, teachers, and friends in her life. However, my life is much more difficult than that.

School starts at 730, so most kids would wake up at about 6 or 630. Not me. I have to wake up and start my day hooked up to machines at 530. I have a disease called cystic fibrosis that requires me to do frequent medical treatments, so as I lay there half asleep, listening to my alarm clock go off, I know this is the only choice I have. I have to do this, or I'll get sick. Trust me, been there, done that. I've learned.

After I finish my regular morning routine and arrive at school, I have a full day ahead of me. I take some demanding classes and my favorite electives. But some how taking a lot of classes, managing my disease, being a cheerleader, being a student council officer, and spending time with family and friends comes easily to me.

Sometimes, ill admit, it's hard to see the bright side to my life. Taking about 50 pills a day and doing almost 2 hours of treatments isn't as easy as it sounds. And yeah, it doesn't even sound easy. So when I'm feeling down, I think of everything I'm blessed with, and even though God gave me cystic fibrosis, one negative thing in my life, he game me 1,000 more positive things I really appreciate.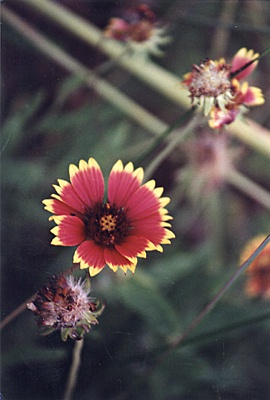 © Brian G., Phoenix, AZ