Who I Am
December 6, 2010
I am fourteen. I live in Chicago. I am lesbian. I thought growing up gay was going to be easy. I couldn't be luckier family and community wise. My parents and my sister are nothing but accepting and supporting. My neighbors on all sides and then some are all gay couples and I grew up knowing that some people were gay and some weren't and that I might be. I'd thought about it for years and years, after awhile I just denied it and shoved it down. In eighth grade I just said "Maybe I am." but after thinking about getting married to a man, those expectations kept me from accepting myself as lesbian. I said "I'm bisexual" it was a concession to myself and society. It took me until a few months ago to recognize who I actually am.

My school couldn't be better. I never get bullied. Ever. The only thing is there are no lesbians. It's hard to think of waiting until college and beyond to have a girlfriend. It's hard to think of liking some girl that is straight because where's it headed but heartbreak? I guess it's my only lament when it comes to all this, in fact it's a huge lament. But what can you do?

Coming out wasn't hard. I emailed my mom. My friend told my sister. My dad came in while I was reading an anecdotal book and said "So you're gay" and I said "Yeah" and that was it. Most of my friends know, and it's great.

That's who I am, and I'm comfortable with it.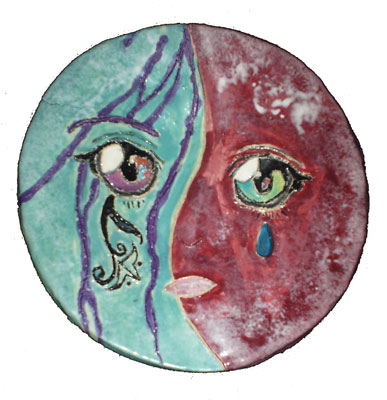 © Angel V., Tecumseh, MI