On the Other Side of my Windowpane
December 3, 2010
I set my nimble feet on the cold, hard wooden tile and stood up silently. I tip-toed toward the sheathed window and making quite a racket, I scrambled with the window shade, something new and unfamiliar. On my fourth attempt, I managed to zing the white cover to its correct place. However, my planned foiled. I could not even make heads-or-tails of what lay outside of my window, for a thick layer of frost encumbered my windowpane.

Have you ever looked at frost on a window pane? The way it makes the glass look like a diamond or a crystal, and when the sun shines and attempts to penetrate the frozen water vapor, a red ruby. I wanted to touch it. I reached out and placed my fingers on the cool, smooth surface, knowing that the frost was on the other side. In fact, I would never be able to run my fingers along the beautiful sheathes of silver, white and blue.

Everything seemed so untouchable, my friends, three thousand miles away, and the masterpiece on my windowpane. I walked backed to my bed, dismayed, lonely and much like beyond these walls, cold.

I wrapped myself in faux feather-down comforter, and in a few minutes I was comfortably wrapped-up in a sea of blue. I glanced down at the illuminated clock on my round side table, 3AM. I was tired, but my mind wanted to wander, it couldn't settle enough for me to sleep, so I allowed it to ponder the value of my life and my past.

I thought of my best friend first, tears stung my eyes as I thought of how much he would hate it here. He hated everything about the winter, snow, cold, frost and all and I never told him that I secretly loved the winter time (another thing to regret). It was the ultimatum of fresh starts; the snow covering anything ugly or dirty and clearing up the beautiful blue skies. I chuckled at my new found metaphor for my life.

Moving across the country, and leaving all my friends behind, made me realize a lot about myself. I discovered the angels and demons in my life. And as of right now, I decided to leave my demons underneath the snow and begin to think of the good aspects in my life and see them clearly in the open.

May be there is a reason why the frost is unattainable, it's too perfect, and may be that is why I had to leave my home my life was almost perfect. No matter, I'll think of that later, when spring solstice comes and all my demons are once again up and about, free of the heavy layer of snow, blocking my view of the sky.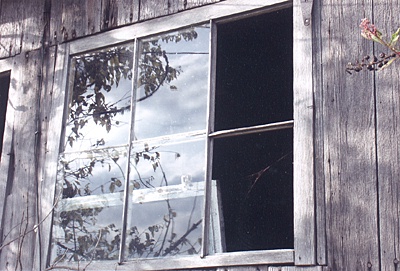 © Cassie H., Cami, IL