This Dream I Dream
December 3, 2010
This cold November night finds us walking, walking in a circle around a lake. A crisp breeze whips around us as we continue upon our path. She says something to me that catches me off guard and causes me to trip over my own feet. I catch myself as she quietly laughs. That smile brings nothing but happiness to my heart. As I get back to my feet I catch a good look at her body and see how beautiful it is, even under three layers of clothing. The shape is perfect, especially since it is but a silhouette in my vision. The black shape of her body against the harsh light of the windows behind her makes her seem almost unreal.

With every step I take I fight the urge to reach for her hand. We continue our slow paced walk and all I want to do is feel the heat from her hands warm my cold exterior. Talking keeps me distracted from her, but we speak of nothing of importance. We speak of friends, and how we want to be home for the break. But none of it matters compared to her. As we stride I begin t notice her true beauty. The shoulder high black hair that she uses to hide such a wonderful face. I brush the hair out of the way and stare at her eyes. The only obstacle is her thickly framed black glasses which again is hiding nothing but beauty.

Suddenly my mind changes and I begin to think of what she could possibly think of a guy like me. I am tall, clumsy, and a little bit crazy. I fear that she sees me as that cute guy whom I just so happen to be friends with. But, just as that thought crosses my mind, I feel something warm brush up against my hand. I look down to see that our fingers have intertwined, and now I have what I wanted for so long, the reassurance that she does like me. All of the words that I want to say to her get caught in my throat, and she just smiles as I mutter gibberish.

We find a bench not far from where we are and decide to sit down for a while. We continue to talk as she slowly moves closer to me. Casually she moves closer and closer until our thighs touch. She shivers a cold shiver and I wrap my arms around her playfully to warm her. She wraps her arms under my sweatshirt to grab all of the warmth that I have. She looks up after a few moments and I get a better view of her face. Those great green eyes look up at me in silent conversation. She understands how much I want to be with her, and I see where she wants this to go. Her arms tighten their grip on my midsection and I can only drop my head to hers in a loving gesture. She whispers something into my side and I can only assume what it was.

I cannot decide what to say to her. She is beautiful and she likes me and I can't believe it. This is what I always imagined. Words cannot describe how I feel about this girl. I open my mouth to say something, but only air passes over my lips. Not a sound is heard except for the rustling of the autumn leaves. Finally she looks up at me again. Her mouth begins to mover and then suddenly stops, as if she is rethinking what to say. Slowly she nods and three words leave her luscious lips, "I love you." My heart fells like it is going to stop and my eyes go wide. I can't believe it, she loves me and I love her. Never did I think that this could happen. I had only dreamt of this moment until now.

She once again tightens her grip on my midsection, but then relaxes. I lean down and whisper in her ear, "I love you too. You have no idea how long I have been waiting to hear those words come from you." She responds quickly, "I know that you have been waiting. You must have told my friend almost one-hundred times. You don't think that they would keep that a secret from me, do you?" I shake my head admitting defeat. Just then she looks up at me again. She slowly leans in to kiss me. Just as our lips are about to lock in a passionate kiss, I awake to the sound of "Lips of an Angel" by Hinder. Try as I might, the dream never returns. I must wait for the day to end and my eyes to become heavy with sleep once again to be with her.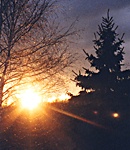 © Christy S., Germantown, NY