Lesson
November 25, 2010
It all started one day after school. MY mom picked me up at the bus stop like she does every day after school when it is freezing. My mom, when we drove to my house, she told me something very sad and it made me so nervous.
" Allie, I need you to help Dani with her science fair, clean the house, watch the dogs, and make dinner. I am going to the hospital. Aunt Debbie rushed grandma to the hospital. I don't know what's wrong, or when I am going to be back. Can you just run the house until I am back?" Mom told me holding back tears.
"Mom, yes I will just tell me what's going on the whole time" I said.
After this one day and half my perspective of my mom's job changed. I walked in the house and all my sisters books where everywhere. She was upstairs watching TV while she had a whole science fair project that she has to finish because it is due the next day! The dogs had ripped up the garbage and I need to clean that all up too and make dinner. I have never did this much house work in one day before. The sad part was that I always thought my mom's work was easy and pointless and who would want to spend their days doing that. I actually liked it and the cleaning and being in charge even though no one listens to me; however, I now realized how very little we as a family compensate my mother for all her hard work.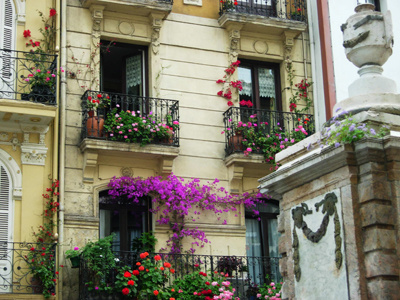 © Hannah O., La Jolla, CA