Just Too Much
November 23, 2010
Recently I've learned some things about myself, especially how I take bad news. I tend to absorb the information and just hide it away, never to be talked about again. Well, I did the same thing back then.
It was February of '03 when it happened. I was in 4th grade and eight years old. My parents decided to sit us down one afternoon to tell us the news. They had been acting strange all weekend so I had a feeling something bad was coming. As it turned out, my cousin Joey had died that weekend of an overdose. At first, the emotional aspect of it didn't really hit me. I just lodged the information into my brain just like any other fact. My mom left for a week to go to the funeral in Florida. Naturally, my aunt was having a hard time dealing with it and she needed the support.
I never knew my cousin. I was told I met him once at my grandfather's funeral, but I was only two years old then, so I can't remember. He was a male-model, a surfer, and a drug-addict. My aunt and uncle's "tough love" situation obviously backfired. He was drowning and couldn't stop. Joey was living in California at the time. In between modeling jobs, he had a job as a contractor. His boss was the one who found his body. He had injected himself with heroin and died instantly. He was only 25.
When I heard the news, my emotional walls went up. I shut down and didn't talk for about a month. Eventually I snapped out of it, but my family has never really talked about it since. It had a major impact on my aunt, my uncle, and my cousin. It was a hard time for our family. A lot of us felt guilty because he was so close. He was just in California. If we would've known what he was going through, maybe we could've helped him. My aunt still has a hard time around his birthday and everything.
His death has taught me to be careful and to stay away from drugs and those situations, but I still think about what it would've been like if he was still alive. Whether or not I would've known him any better. It's not a deep scar necessarily; just a tender spot in my heart, but it will definitely stay with me forever.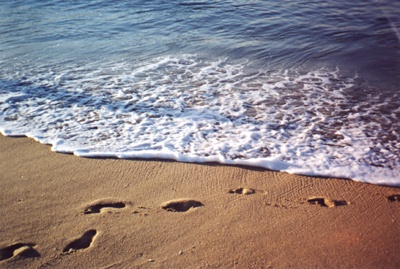 © Daniel M., Phoenix, AZ