Wishing Stars
November 20, 2010
When you look up, what do you see? Do you see the stars that litter the expanse we know as the night sky? When you look up, how long do stare? Do you stay frozen in that moment long enough to see the tiny miracles that we so often miss? Usually lasting for no longer then a second, these traces of fire in the sky can hold so much. I believe in shooting stars. I believe in making wishes, in having hopes, and in having dreams.

In my life, I've seen enough shooting stars that if I tried, I could probably count them on one hand. That is to say, I haven't seen many, but I remember every one like it was last night. The first shooting star I saw, I forgot to make a wish.

When I was younger, my cousins and my sisters and I had a thing with camping out, whether it was in grandma's back yard, or on my cousin's trampoline. I learned a few things during these times; the person sleeping on the edge is going to get cold, and shooting stars are easy to miss. During these times, it was easy to believe that dreams could come true. Awkward silences didn't exist under the stars. It was during these moments that it was easy to believe in belief.

Scientifically speaking, shooting stars are nothing more than a speck of dust falling through our atmosphere. It you think about it that way, however, it loses its magic. The magic of a shooting star is that there are no rules, there isn't a right way or a wrong way to see them, or to wish on them. You can believe whatever you want to believe. You can wish for anything you want. To me, a shooting star represents belief. Do you remember when you were a little kid and you just knew you could be the best? When you knew you could fly? As we grew older, we seemed to have lost those beliefs. A shooting star, or more, the idea behind wishing on a shooting star, reminds me of when we were younger. When we were allowed to believe we'd grow up to be astronauts.

Unlike people, a shooting star can't tell you what you aren't; it simply reminds you of everything you could be. A shooting star represents your dreams, your wishes, and possibilities. The best part of a shooting star is that you can't just see one when you're rushing around, you have to take the time to look up for a minute.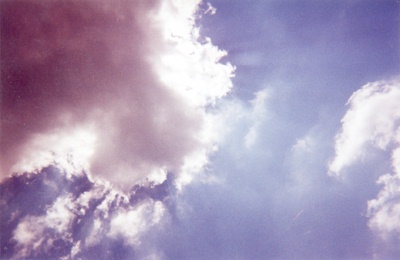 © Kena A., Huntsville, AL