Why is dance important to me?
November 16, 2010
Why is dance important to me? Dance is my life. I have been dancing since I was a little girl. I get my dance skills from my mom, because she was a dancer also. As the saying goes, like mother, like daughter.


When I'm angry, I dance my anger away. It calms my mind, and it puts a smile on my face. I am very passionate about dance. When I'm on the field dancing or in a production dancing, I put my heart and soul into every move I do. People tell me that they can see it all the time when I dance, so they understand the amount of love I have for dancing. I also do liturgical movement at church; I bring tears to the elderly faces because I dance from the heart.


I am apart of a dance team, which I am excited about. Everyday of the week I stretch in order to get flexible, so I won't be stiff when I dance. I always practice, because practice makes perfect. If I mess up on a dance move, I keep working on that same move until I know the move by heart. I took ballet for a year, but I had to quit because my mom couldn't afford it. For the past four years. I taught myself the basics behind dance. I plan on going back to ballet classes next year because I'll have a job by then and that way I'll be able to pay for the class myself.


People ask me, "What is dance?" I don't think dance is a sport. I didn't know what dance was either until my dance teacher told me that dance is a work of art I make with my body. I found that shocking. I would have never guessed that. When I'm finished with school, I plan on dancing for college because I love dancing too much to just stop when I'm finished with high school. If I'm lucky, in the future, I might dance for the New Orleans Saints; I'm quite positive.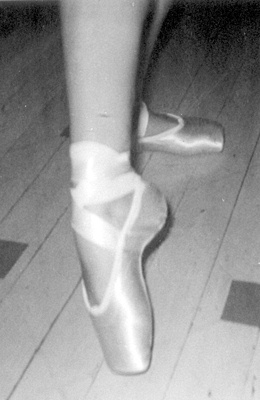 © Amelia B., Philadelphia,PA