RAINS AND TEARDROPS
November 8, 2010
I stared at the blank page as she tried to recollect the memories. I kept staring at her and then again the blank page as she held the pen tight in her grip. The wind was blowing hard outside. We were sitting by the window. She tossed her head to keep her hair falling on her face. I kept staring at her, smiling. I never knew that I'll have to face to this day. I spent one full year with her. Time can change everything. She glanced me for the last time and started scribbling on my diary her memories with my red ink. It was a week before our last year at school. We were giving our farewell diaries to our friends to jot down their memories.
Lisa. She'd been my bestie all through these days. Although we met just a year back, but miracle did happen. I began to recollect all those days when we hooked up, fought, hanged around after our school, gossiped till late night, cracked jokes and shared our emotions. She paused for a moment and looked at me, "Why are you smiling?" Lisa narrowed her eyes and looked at me as I kept on smiling at myself. She shrugged my shoulder and looked straight into my eyes, "What are you thinking?" She was smiling naughtily "Whom are you thinking about…?" She nudged me with her dancing eyebrows expecting me to crack a joke again.
"Our memories." I could feel my tears gathering at the corner of my eye. "I was thinking about you... our sweet memories…" I shut my eyes tight not letting my tears overcome my eyes.
I could feel her hand pressing hard my shoulder. It was too late. My first tear rolled down my right eye. I sat silently with my eyes still shut and tears rolling down my cheeks. Neither one of us spoke until I heard her muttering, "I'm always with you." I opened my eyes. I saw her eyes sparkling. I gave her the most biggest and warm hug. She handed back my diary with that same old smile- the smile she gave me when I came to her class for the first time… the same smile with which she greeted me... the same old smile after our heart-pouncing ride… and it was the same old smile which she gave me when I fell down the stairs and she helped me to tie my bandage around my leg and had said, "You're bandage is just perfect… Get well soon..."
I was still staring at her and then took back my diary. I opened it and the last line written by her was… "P.S Don't forget me." I looked at her. Her eyes were still sparkling. I held her hands and said, "I'll not. We're gonna stay best friends forever".
I looked at the open page of the diary. A small teardrop fell on the page. It isn't my teardrop, I thought. I looked at her just to find out that the precious tear belonged to my friend. It was then when I realized that the sparkle in her eye was nothing but a small precious tear. It was her tear that made me cry even harder.
I looked out of the window. Rain was falling.
The single tear of my friend made me realize her worth in my life just as the rain is worth for the nature.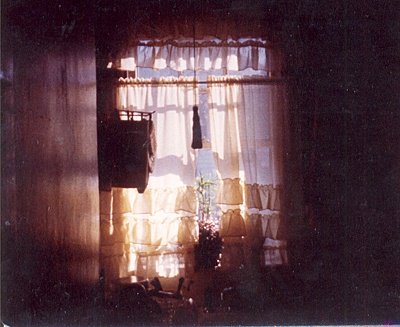 © Michael G., Glocester, RI