My Definition of love
November 5, 2010
Love is nothing but an emotional state of mind. Infinite emotions, desires, and consequences are likely to take over you entirely.

Lovey dovey actions, glassy stares, puckering of the lips, holding of the hands, breathless moments, bodies pressed together tightly letting out all the air in between.

Love is when he's the only person on your mind all hours, minutes, and seconds of the day. He's the reason for your smile and never for your frown. He's your personal heater in the blistering cold winter, and whenever you get cold and you can't feel your lips, he's there to warm them up. He's the only person you answer phone calls and texts from when it's one of those "fml" days. He's the only one who knows exactly what to say to make you happy. To the point where all you can do is keep bleeding love and know he's always going to be there.


Love is only a beginning, and you'll never end love until you've officially grown old with that special someone. Growing old doesn't mean you're 3 or 4 years older and still together, oh no. Growing old means about 40 or 50 years later, when you're both wrinkly and old with gray hair everywhere, you're still able to gaze into her eyes as if you were both still 16 years old again.


Love is being able to see her face, her beauty everywhere you go. You take her with you in your thoughts and spirits. Her every essence caresses your every thought and you can still smell her perfection on your skin just from that one hug. Not being able to sleep because your mind is full of mental pictures of her every curve, every smile, even every flaw only because you love her flaws and all. Where you can still hear her laugh, cute or annoying you still love it because it's hers. It's where every song you listen to reminds you of her to the point where you just have to dedicate one of them.


Love is being able to get past all the little arguments and all the haters together. It's where at the beginning everyone says its just lust only for the fact that you guys are still young. But you both sneak little glances or little touches because secretly you both know that you'd never listen to others because it your heart and they don't understand what you're feeling.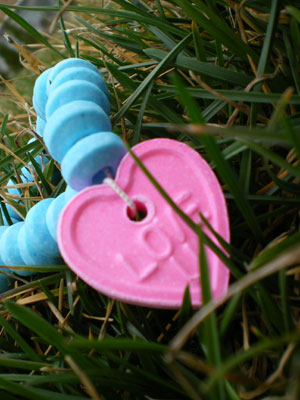 © Jennae P., Kennewick, WA