My Dad
October 21, 2010
My dad was the most amazing person that I ever knew. He had dark brown, curly hair, wide, green eyes, and he was not much taller than me. He was always there for me. He taught me how to fish, ride a bike, swim, and cook on the grill. He'd take care of me when my mom had to work nights. We would watch The Three Stooges, play board games, and eat whatever we wanted for supper. He was my best friend.
Later on, he developed a lot of health issues. He had high blood pressure, congestive heart failure, type two diabetes, and a lot more. My mom and he separated last year on top of all that. He was still the same old dad that I always knew though.
On May 7, 2010, my life crumbled into a million pieces. My mom left her job early to check on my dad since we hadn't heard from him in a couple of days. My mom's best friend was with me when I got the call. My mom found my dad laying by the front door of his apartment. No sooner did I get over there, the paramedic came out and told us the horrid news. My dad had died of a heart attack.
I'm still devastated, but I know my dad shaped me into the person that I am today. I never knew that death could make a person stronger. I love my dad, and I'll miss him until I see him again.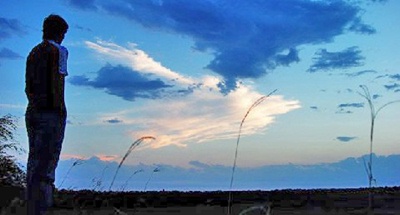 © Stefanie K., Katy, TX