Exhilarate Your Soul
October 30, 2010
Life is too long to spend one's days in distress. It is required that we learn the right way of living and understand the importance of happiness. Only then can a person be able to lead a blissful and substantial life. To live for the moment is no simple thing, but absolutely not impossible.

A prerequisite for this is being happy within. Happiness that comes from the heart is genuine and therefore very influential.

Why not I, when so many others can? This is the thought which gives me the power to light up my life with love and laughter. To me, love means, love my own self, since this is what makes me loved by others. Loving one's self gives the capacity to cope with everything.

Our soul needs the power to move on with an ecstatic heart which is gained when one is optimistic in views and has the capacity to retain it in all circumstances.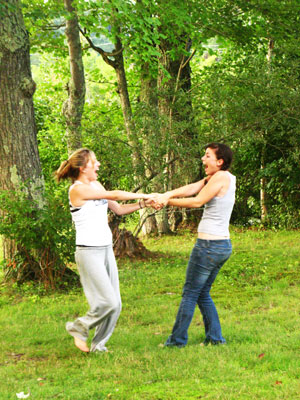 © Chantal C., Falls Church, VA