My Summer Escape
October 27, 2010
The thing I look forward to most every year is my family's annual trip to the Outer Banks. Every year I'm in awe of the beauty of the beach, especially in the evenings when I love to take walks along the water. Most of the people have gone back to their houses for the night, and the only sound is of the waves crashing on the shore. I watch the sun seem to sink below the surface of the water and observe the orange sky reflecting on the blue water, with the occasional glimpse of dolphins swimming just past the sandbar. During the days while I'm swimming, I'm always amazed at the vastness of the ocean and how powerful the waves are. Comparing my strength to the effortless power of the waves as the current pulls me alongside the shore makes me seem so small. After standing on top of one of the huge sand dunes, I know why the Wright brothers thought they could fly.

One of my favorite aspects about being at the beach is having the freedom to choose how I want to spend my endless amount of free time, rather than following the strict daily routine of tennis, running, and babysitting I keep at home. Even during the summer, my schedule is filled with activities planned back-to-back every day, with nearly no time to myself. Sometimes the monotony of my days at home makes the time drag on, waiting until it's time to make the trip south. When we get there, the nature of the vacation is so unstructured; we spend most of our time at the beach, which is in contrast to my constantly busy life at home. At the beach, my most crucial decision is whether to swim or to sit in my chair and listen to my iPod.

As the second week quickly comes to a close, I know it's almost time to for us all to come back to Pittsburgh. Although I'm never completely ready to leave North Carolina, my return home is inevitable. I know that coming back means that school will be starting soon, and my schedule will become hectic once again. Hopefully my pictures and memories will be enough to get me through the upcoming school year, until it's time to visit again.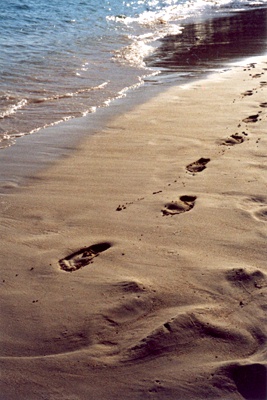 © Ashley B., Potomac, MD