Water Stains Memories
October 27, 2010
Amy and I were friends for many years. We never left each other. You could almost say that we lived together. We had many wonderful adventures. Way too many to even remember them all. The best and probably one of the last adventures we had was when we decided that it was the perfect day for a swim.

Amy and I were playing in the sprinkler on a roasty and extremely toasty day. It was so hot that our wet feet sizzled on the cement. We made the decision that the sprinkler just wasn't good enough anymore. We didn't have a pool so we had to come up with a better idea. I finally had the best thought ever-we were going to go swimming in my blue bathtub. I filled it up with some icy cold water and a few Barbie dolls. I jumped in right away. Amy, however, was being boring and just sitting on the toilet. She said she was too afraid and that she never learned how to swim. I didn't want to hear it so I dragged her in. I was too busy getting Barbie ready to go swimming that I didn't even notice that Amy went under water. It was only for a little bit. A minute or two at most. What's the worst that could happen, right?
Amy was a little heavier than I had remembered her being. I had to drag needy Amy out to the backyard leaving streaks of water on the kitchen floor. We laid on the grass long enough that my pasty skin was nice and dry. I noticed a problem, though, when we were getting ready to go in the house. Amy's ashen skin was still wet. I had to drag her back into the house, down the basement stairs, and threw her in the dryer. While she was busy drying, I sat on top of the dryer getting a free massage. Amy clunked around so boisterously in there that I had to turn on the radio full blast. Six or seven songs later, she was ready to be pulled out. Her big blues eyes just stared at me irritably. What did she want me to do go in the dryer with her? Hell no! It was hot enough outside I didn't need to go in the dryer to get any hotter. Plus, I would probably get sick from going around so many times. At least, now that she went around in the dryer, she was ready for whatever came next. What next you ask? Well we weren't too sure at the time but, as long as she was my best doll friend, we were prepared.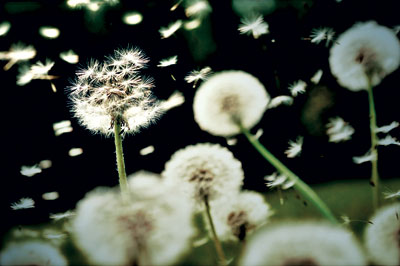 © Haley L., Anchorage, AK