Goodbye Coffee Cakes
October 25, 2010
Narrator: Several weeks ago, Nicholas decided to go home from college to have a delicious Sunday dinner with his family like he typically does every weekend. His roommates (Ross and Mike) call him a "momma's boy" and other profanity words because there hasn't been a Sunday that he hasn't been home. Nicholas goes home for a Sunday dinner every weekend because his house is about two minutes and twenty-seven seconds away from college (yes, he was immature enough to once time the car ride). When he visits home, Nicholas gets to see his family while being able to eat a free meal and get his laundry done for free. This particular weekend was very special because not only did Nick's mom cook a delicious dinner and do all of his laundry for him, but she also picked up so much food from the grocery store to take back to college with him (we can all see why he is a "momma's boy" now).
She pulls out from underneath the counter bag after bag after bag, all full of food. Chips, dip, devil dogs, ramen noodles, bagel bites, bread, cold cuts, Gatorade, water, soda, and much more. Just when Nick thought it was over, his mom goes over to the kitchen cabinet and tells Nick to close his eyes like its his birthday. He hears a box hit the table and she tells him to open his eyes. COFFEE CAKES!
Coffee Cakes are Nick's most favorite snack out of the history of snacks. On one Christmas, his aunt bought him 5 boxes of Coffee Cakes. After he was done opening all the presents he got, his mom asked, "What was your favorite present honey?" and it wasn't the $500 pair of hockey skates he got, or the $300 Xbox thing that came with 7 video games, it was the 5 boxes of $4.99 Coffee Cakes he said.
Nick knew it would be risky bringing such a rare snack back to his room. He did live in a suite with 11 growing men who seem like they have never been full from eating in their lives. He decided to bring the Coffee Cakes with him anyways. The real question was where would he put them? Would he put them in the snack cabinet with all the other food, or would he decide to hide them? Unfortunately, Nick made the wrong decision of simply writing his name on the box and putting the Coffee Cakes in the snack cabinet because less than two hours later, they were all gone.

Nicholas: WHAT THE F*** BOYS!
Ross: What?
Mike: You all right Nick?
Nicholas: Nah dude I am not all right, I literally just got back from home and put my f***ing coffee cakes in the snack cabinet 2 hours ago and now they are all gone. Who ate them all?
Ross: I don't even know what coffee cakes are…
Mike: I hate coffee.
Nicholas: Its not actual coffee dumbass, they are snacks that you eat and they are delicious.
Ross: Never heard of them.
Nicholas: Ross, I was at your house a week ago and you offered me coffee cakes.
Ross: Oh ya hahaha, I forgot. Well it honestly was not me. I've been doing my project this whole time.
Nicholas: Well who was it then? I want $10 from who ever all of them.
Ross: It said on the box they were $4.99 so why do you want $10?
Nicholas: I want ten bucks because my mom paid $5 and I am charging f***ing interest on all of them. How do you know it said they were $4.99? I thought you didn't see them or know what they were?
Ross: I didn't…
Nicholas: What? That does not make any sense.
Mike: I don't think it was either of us so don't blame us.
Nicholas: Actually I know it was you 2 so I am going to blame the both of you.
Mike: Why do you think it's us?
Ross: Hahaha don't worry Mike, he has no proof.
Nicholas: I have plenty of proof you dumbass.
Ross: Lets hear it.
Nicholas: I got back to the room and dropped off my laundry and food at 5:50 p.m. I then left to go to the library at 6 o'clock and while I was there I saw Chad, Tim, Sean, and Zach. So it could not have been any of them. Robby Moss took his roommate to see his girlfriend at Babson for the weekend and they are not back yet. Also, Eric took Ben to his house for the weekend and they are currently stuck in traffic because I have been texting Ben this whole time. That means all of our other possible roommates were not in this room at the times when they were eaten.
Ross: What if somebody came in and stole them?
Mike: Ya, you still have no proof that it was Ross and I.
Nicholas: Actually I do.
Ross: What is it then?
Narrator: Nicholas realized that when he had walked back into the room that both Mike and Ross were startled and seemed like they were hiding something from him. He heard Ross's trash can kicked under his desk and also noticed that Mike instantly through his hands under his pillow and popped his head back up like nothing ever happened. Nicholas decided to walk over to Ross's desk to have a look, then Mike's bed to have a look. He notices both the wrappers and has them caught.
Nicholas: You guys are so f***ing stupid that you left the wrappers under your pillows (looking and pointing at Mikes bed) and in your garbage barrel (looking and pointing in Ross's trash).
Ross: (While looking at Mike) Want to split the money? Five bucks each?
Mike: Sounds good, sorry Nick.
Nicholas: Its fine, next time just ask me and I would be more than happy to share my food with you. I was pissed off mainly because it was a brand new box and I didn't get to have a package, and also because you guys lied and tried to cover it up.
Mike: Ok well then, here is another ten dollars from both Ross and I.
Nicholas: Why?
Mike: We ate your chips and dip too. Sorry man.
Nicholas: You guys are killing me.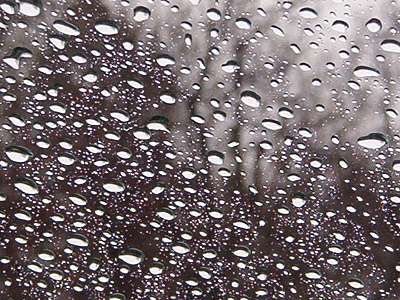 © Terrin C., Humboldt, IA