Last Breath
October 24, 2010
I don't think she realized how important she was to us. After it happened, she wasn't the same. She began to slowly push us each away, just to fill in the gaps with people who supported her drug use, who agreed that life wasn't worth living. We had told her numerous times that we wouldn't hang around through the drugs, the tears, and the drama. One by one each of our closest friends began to avoid her. I wasn't the first or the last. She cried to me that she was just having a hard time re-adjusting to her life before depression. And then she turned on me and lied to me.
She decided we just weren't as important as her new friends. And she stopped talking to a few of us simply because every conversation turned into one of us pleading her to stop and take a good hard look at her life. She had problems, sure. We all have problems, though. Our difference was that she didn't know how to healthily cope with them. While some of us chose to talk to therapists, write journals, learn to take a walk when things got heavy, she turned to alcohol, sex, and drugs.
I couldn't believe the day she started ignoring me. Me, who had defended her, who had been a shoulder for her to cry on, who had tried as hard I could to hold onto the friendship we used to have. . . I still see her in the halls, but she isn't ours anymore. She has become the type of girl who can't bear silence because it forces her to think. She's the type of girl who ignores her problems, and couldn't care less about tomorrow. I cried my eyes out for the girl that won't give me a second glance. While I can only wish she'll be ours once again, I know she will never truly be. It has been said that you should live as if each breath could be your last. She is the only one I know who hopes it could be.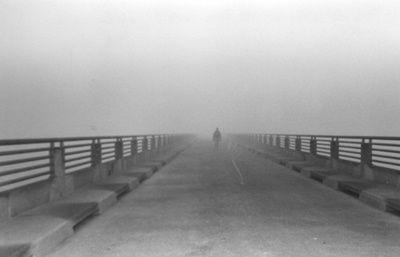 © Becky G., Westerville, OH