One More Soldier's Family
October 20, 2010
This time it happened February 18th, 2003, I was only ten years old, so naive to think my dad was "just" going to dinner with two duffels bags and BDU's on. No matter how hard I try to block this painful memory, it comes back with an even harder blow. Sometimes it is so vivid it feels as if it happened yesterday, but now it plays itself over and over again. This was the first time I remember the feeling that my heart was torn from my living body and was broken into bits.

It was around nineteen hundred hours; the sun had started its descent for the day, my family piled into the gray station wagon as we made our way to the mess hall. Upon arrival there was an anxious chatter clogging the air, a sea of green and brown uniforms with too many muffled voices to comprehend the importance of this meeting. My family fluently made it to the only available table. After knowing we had a place to sit we moved back into the sea of people to get some food, long tables of food stretched for miles, piled with bowls of beans and a variety of salads. The aroma of fried chicken became more pronounced further down the line. Finally, everyone got through the line and they now quietly stuffed their mouths with food, a man stood in front of us with a microphone. I never understood a word he said.

I had started bouncing around in my seat, for there was nothing inside to keep my developing mind busy, my brother and I ventured outside only to find that there was a volleyball net. I ran around on one side of the net volleying the imaginary ball back to my brother. My sister had stayed with my mother, much too old to play this childish game. The night's breeze coolly brushed my cheek, and the stars glistened brilliantly against the black sky. The mosquitoes tried to suck all the blood their little bodies could hold. It was time to leave the outdoors to rest for the night.

We approached the table my dad was sitting at to find he had brought the "Lunch Money," cards. "I roundhouse you," I said too loudly, which was soon corrected. As the game continued I had lost track of time. The game came to a close, then my dad vanished and moments later he returned. Now he had two green duffle bags in his hands. The microphone man once again addressed us, saying something about the busses being ready, as we all walked slowly toward the busses; the realization hit me like a bat to the stomach, my dad was leaving for war.

The night's air felt even colder and harsher once the recognition hit me. As every man and woman loaded his or her bags, it was the last chance to say good-bye. Dad gave my brother, sister, and me a hug and kiss. The words he said next are still as fresh today as they were then, "Be good for mommy." After every solider was loaded, the waves of families sent the busses heading toward the dark unknown. The salty mixture of tears made their fall to the ground from everyone's tear-stained cheeks. Absentmindedly we shuffled to the direction of the cars.

While walking to the gray car, the heart-wrenching began. We drove home; there was no sound except the wheels on the pavement. Feeling numb, I got changed into nightclothes praying before I slept, "Let my daddy be okay." My mother tapped almost inaudibly at the door and said in her caressing voice, "You don't have to go to school tomorrow." I knew I needed to, even if it would be hard to concentrate. Then everything went black into a dreamless night.

Even as a young child, we all know what pain feels like. As time passes we still feel that pain, sometimes it fades fast while other times it stays longer than welcomed. The more a person tries to block it, the more it lingers trying to come back to life. While sitting here, the picture becomes crystal clear. Rewinding itself to play again and again is the first emotional pain I felt.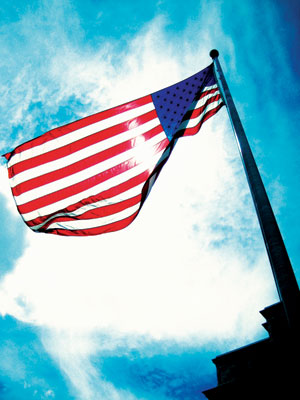 © Seita O., Palatine, IL