The Terrible Audition
October 20, 2010
This weekend was a wonderful concoction of scary, exhilarating, depressing, and just plain fun events. Saturday was the start. Woke up at nine o'clock feeling drowsy and annoyed about the thought of getting up. Then I remembered. Audition today! It's Saturday, October 16th! That means the Master Class Audition is today! The remembrance of this information put a spring in my step and a twinkle in my eyes as I leapt out of bed and ran downstairs with my dog. My mother was unfortunately away in Canada, lucky duck, and couldn't be there to utter the weekend usuals, "Get your own bludy breakfast!" and "Are you really sure you have everything?" I set about packing my lunch, snacks, and drinks into my cute little 'BED BATH AND BEYOND' bag. After feeding my dog, and taking him out for nature's call, I bounded up the stairs, and got dressed for ballet. Somewhere around nine forty-five I heard my father stumble down the stairs, and then the garage door closing. Rushing back down the stairs I closed the pet gates behind me, grabbed my purse and other bags, then dashed to the car, lest he fall asleep again.

Once at my ballet school I had exactly three hours and fifteen minutes to gather my stretching tools, eat lunch, and minimize the amount of warm ups to take with me to the audition. I searched the school for my friend Rebecca, and informed her I would be in the office. We spent the next couple of hours holed away in the stuffy little room watching Project Runway and Glee. (I am not a fan of Glee in any way, by the way.) At twelve thirtyish I decided to stretch my legs and strolled out of the office and over to the main desk. There sat Barbara, a young, extremely funny, hispanic woman. She taught the younger kids and helped out with everything else, from ordering shoes to casting Nutcracker. I perched myself on her desk and she genially told me about her three classes that morning. I listened with my ears but kept my eyes open for a certain someone. Then I saw her. Strutting down the stairs in heels came Ms. Nataliia (yes, her name has two "i"s, she's Russian) and on her hip sat Alina. As they came towards the front desk, I called "Hi Alina," cheerfully and held out my arms to take her from Ms. Nataliia. I then whisked the one-and-a-half-year-old into the office to play with Rebecca and me.

An hour later though, I had to return Alina to her mother with no one to play with, since Rebecca and I needed to leave for our audition. I waved good-bye then followed Rebecca up the stairs and over the grass to where her mother's car sat, the engine humming quietly in the background. As we drove to the Kennedy Center I gazed out the window at all the construction work taking place. Giant blue and yellow monstrosities littered the center of the road. Rebecca's mother dropped us off slightly before two thirty. We took a quick look at the meeting place for the audition, then plodded downstairs with all our stuff to the bathroom to stretch. If you've ever been to the Kennedy Center bathrooms you will know that there is a small hallway in which the Men's and Ladies's Rooms are located, for those who don't know, now you do. That is where we chose to stretch.

Thirty minutes we later we ventured back up the escalators to find Rebecca's mother. Just before three thirty a woman appeared and called for all the applicants for the audition. We gave each other a "here we go" look then grabbed our shoes and followed the squat lady upstairs.

A bit after five we emerged from the Eisenhower theater drenched in sweat. The audition had been stuffed full of mind-blowing fast and confusing combinations. We were beat. Rebecca and I dressed as quickly as we could manage, then hobbled down the stairs on our swollen, aching feet to the parking garages. Once we were in the car and heading back to the Conservatory, our ballet school, I reflected upon the audition. It had been a hard one for sure. I was unsure whether I would get in or not. There were not many combinations I had actually performed correctly. The only thing I could hope for was if they saw my good technique despite my failed combinations. Ah well, I thought to myself, hope for best, but prepare for the worst. The audition results were to be mailed on Monday, by Wednesday I would know what the judges had thought of me.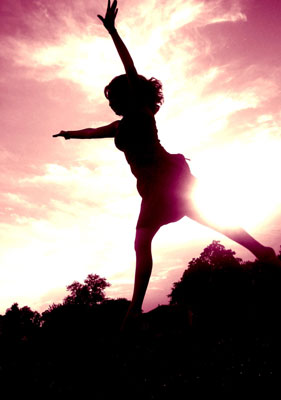 © Martha V., Morton Grove, IL