Disney Memories
October 12, 2010
Have you ever been on a vacation were you spent every second with a Disney character? Going to Disney World theme parks will be one of those vacations. No matter how old you are you will enjoy spending time at a Disney theme park. Nothing is better than having time to relax and act like a child again. I had that opportunity last summer to do that.
It all started out at 8:30 in the morning. My sisters woke me up the only way that they apparently know how, PILLOW FIGHT. After we finally got the beds back to normal, we headed out down the hall to the dining room to consume breakfast. As we walked down the hallway, we could already smell the aroma of the bacon and pancakes awaiting us. We all finally got seated so that we could begin eating the delicious meal that awaited us. After we gobbled down the meal we were ready to leave.
The highway was packed with cars making the commute to all of the theme parks. When we arrived at the parking lot it seemed that if we were ten miles away from anything except more cars. We hopped onto a bus and rode our way to the monorail station. In the monorail we all stood neck in neck just to fit in, not the most comfy way to ride but I guess it works. By the time we got to the entrance the lines to get in were already long. We had no choice but to wait in line patiently. The wait was so worth it though. When we arrived at the park the first place we went to was Tomorrowland. There we went on Space Mountain, an indoor roller coaster. In Tomorrowland we got to get out photo taken with Buzz Lightyear. Next, we proceeded on to more of the rides in Tomorrowland. We went on to Monster Inc. Laugh Floor; I have never heard so many cheesy jokes in my life. Then we finally left Tomorrowland and proceeded down to Fronteirland, where we received our fast pass for Big Thunder Mountain Railroad due to the fact that the line was spilling out onto the walkway. We went on to The Hall of Presidents. The Hall of Presidents was a very interesting show that had all forty-four presidents tell a little about themselves including Barrack Obama. After that show we went back to Big Thunder Mountain Railroad and used our fast passes. That ride jerks your body so hard around all of the turns you feel like your body might twist into a pill of rubber. From where we were we could hear the screams from Splash Mountain. That was where we were headed next. We were able to get on the ride fairly fast. We had a blast on that ride it drops you fifty-two and a half feet. It of course takes your picture right as you begin to descend down. There were some people on our log that had some pretty funny faces as we plummeted. The next place we went to was the Hunted Mansion, where my sister and I got in trouble for taking a picture while being in the dark…like the ghosts are afraid of light. We proceeded to go onto more of more of the smaller rides before going onto Pirates of the Caribbean. By the time that we got done with all those rides it was time to eat and find a good spot to watch the SpectroMagic Parade. The parade was very neat to watch all of the Disney characters.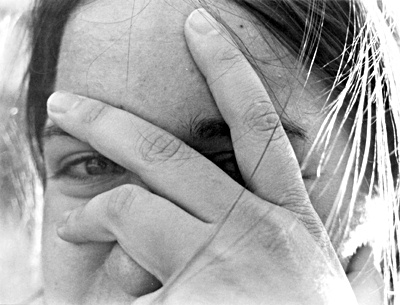 © Claire E., Bethesda, MD