Cedar Point
October 12, 2010
Sun shining, leaves falling, and the thought of what was to come after my football game that Friday night! I was headed to wonderful Cedar Point for Hallo Weekends! It was that time of the year, fall, when my family always planned the four hour trip to Cedar Point. The thought of pulling in that very night seeing all the sky lights, neon lights, people, and especially the tops of all the tallest, fastest roller coasters in the world made my stomach tingle with excitement. It was the start of an absolutely amazing weekend!

When I heard the loud screech of the bus brakes at 7:00am that morning, I rushed outside and stepped onto the bus and took my usual seat. I didn't even care about school on that day. If I had a test, I was about to bomb it! I had much better things on my mind for the day. School was most definitely last on my "importance" list. I was thinking about the ride to Cedar Point after my game that night.

Jittery and anxious, I made my way through that day not retaining a thing of what anybody said to me. After school, I found myself to be even more anxious because of the football game we were about to play! As the Friday night lights rolled around, the team got suited up and headed out for warm ups. The game started and I played at my usual position of safety. I honestly can't say that I remember any details from the game or the even the team we played. I just remember that I didn't care that we lost because I was so excited about Cedar Point; Shower, dry, dress, and we were on the road!

We arrived at our four star hotel at the tip of the strip at 12:30 am! My family and I settled in and got comfortable. We passed out until the morning sun woke us. I was always a slow morning person, but on this day, I was up and ready to go because I knew where we were and how much fun the day was going to be. After eating our continental breakfast, we walked down the street to the front gates of Cedar Point!

Kids were screaming, parents were smiling, and I was in shock! I was amazed looking at all the roller coasters going through their runs. The Dragster especially amazed me; slim carts going from 0 to 120 in a matter of seconds! Everybody's good old favorite, The Raptor, was up and running and right in front of our eyes! We placed our tickets on the counter and the gate workers stamped our hands, then we were in. We got in line for the raptor first. Forty-five minutes and we were on. The tingling sensation crept through my toes and tummy as it went up the first turn, than it dropped, taking my stomach with it! Through the green loopty loops and around some tight corners and we were off and walking and talking about how fun it was! We rode everything that day! The longest line wewaited in was the Maverick; three hours due to rain delays. Next, the darkness crept over Cedar Point. Hallo Weekends was officially starting!

Goons, goblins, creepers, and fog all came out as it got dark. The haunted houses and haunted games began. We stopped riding roller coasters and started doing haunted things. We walked scary mazes of the scariest darkest places in the amusement park. Scary figures would pop out of dark corners of fog and scare us. You couldn't see anything but the outlines of scary men in costumes walking in neon lit fog. We were being surprised and scared from all directions at every minute! Roller coasters, rides, darkness, ghouls, ghosts, Hallo Weekends at Cedar Point; I was living it up!

Worn out and tired from walking, we all exited the gates with the large crowds near closing time. We headed back to our hotel across the street and talked about our adventurous day together! We laid down, watched TV, and passed out watching the movie, National Treasure. The next morning only meant waking up and heading home, knowing that I had school bright and early Monday morning!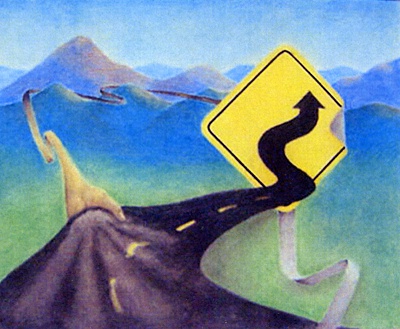 © Tyler W., Muleshoe, TX