A Day to Remember
October 7, 2010
I thought we we're closer than that. I thought we had a brother/sister relationship. During school you let no harm come before me, you picked me up when I was down. Somewhat of a school bully, but to me, never. Your muscles ripped through your underarmour. The star athlete you were. MVP, was the title that you held. Football was your passion and so was mines. You was by my side when I had my first heartaching break up. A year and three months of my life I spent on one individual, and it came crashing down. You was there for me. "It's gonna be okay, it wasn't meant to be, you have to move on and find better," what you told me. Okay, yes we had an attraction to each other. We both knew. But I knew your repitation. High school football MVP, the girl swoon over you, the sexual feelings they get whenever you walk passed-talk to them. Easy catch to you they were, as of I, I wasn't. Still you were my "brother", the boy I could come to for anything. Whether it was a ride home, to play around, to talk to serious with, anything. You were two different people. The loud, strong...very strong, somewhat of a bully, tall, jock, that no boy ever dared to have an altercation with. But yet, whenever you call, you were the soft, sweet, little (though still muscular) teddy bear who was confused about what he wants and needed advice. Soon, that "brotherly/sisterly" relationship grew. Grew into something more. Physical was the next step. I couldn't even sit in class and concentrate with out you being running back and forth in my mind. You knew. I knew you did. The feelings that I was having then was the same you had for me. I told you about how I felt. You smiled. An eager smile. A smile like it was your first time hearing this from a girl, though you know you didn't. You let me talk. Listened to every word that left my lips. Listened to the way I was saying them-a shy but confident way.
"I like you but I know your repitation and I don't want to go through that," I said.
"It's okay, I understand, I wouldn't want to put you through that anyway," you said back.
I smiled.
You smiled.
"Let's hang out more, I barely see you anymore in school."
Eagerly I agreed.
Friendship grew closer with the physical attraction still there. Little flirting smiles here and there. A kiss or two regularly, only when no one was looking for rumors will heat up.
Physical attraction turned to sexual. A feeling strong enough that it will turn off the common sense switch. I looked at your features. Greek god body-yes you did have. A good head on your shoulders, driven, smart, you were. Horomones started to take over. I let you know how I felt. You feel the same way.
We make a plan.
A plan to put our crazy horomones at ease, even just for a time being. I skip class to meet you. We kissed.
It wasn't a quick peck that we have been doing.
It was deeper.
Sensual.
Soft.
Nothing I expected.
Kissing.
Touching.
Grabs.
Sounds escaping from our lips are we progressed.
One thing led to another.
I think that we were going to be closer than ever.
A dumb move that was.
After that day, yes, we were closer, for the time being. Telling everyone that I'm your girl, making sure no boy ever approached me disrespectfully or there will be consequences. Feeling like we made this offical.
On top of the world I feel.
We made another master plan.
We "met" again.
Something went wrong after that.
Rumors being spread.
Another girl being involved.
Girlfriend she was to you.
I'm dumbfounded.
You're upset because you think I've told our secret.
I'm shocked at your response.
We stopped talking you.
I'm looking for answers.
With out your knowing, your "girlfriend" and I takked everything over.
"He told me that you guys had something going on but not this time," she told me.
I'm still shocked.
"Yes, he told me last night that was you guys happened way before him and I was together, he's a liar. I know everything. It was obvious. He's telling me that he loves me and wasn't doing anything with anyone, but yet he put you into his lies."
That was my breaking point.
The boy that I thought was my match.
The boy that I always had a feeling for...
Used me.
I can't really blamed him though...it was my fault.
If something was offered, you can do anything but take it.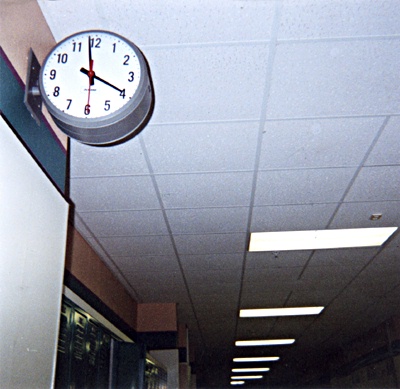 © Blake B., Highland Village, TX