Shannon Jacob
September 26, 2010
Admires definition in the dictionary states: to regard with wonder and delighted approval. This is exactly the word I use to describe my cousin Shannon. He was the youngest grandchild and i was the oldest great-grandchild and although we were ten years apart, there was no one that EVER got in between us.

It's all the little things I miss everyday, like, always being linked to his side, texting him (even though I knew i was bothering him), receiving my birthday present from him on my sixteenth birthday, which happened to be his old car. The holidays at Grandmas and the same black button up shirt he always wore, his many different girlfriends, our love for the cyclones, his curly hair, watching his baseball games, wanting to be just like him.

My dad answered the phone as tears filled his eyes. Something drastic is wrong, I thought. My dad never cries. He choked out a few words that I couldn't catch, then closed the phone and looked at the rest of us. He didn't know what to say or how to say it. "He's gone", he whispered. "Shannon was killed instantly in a motorcycle accident", my dad tried to clarify. Big, wet tears started to run down my face. I didn't want to believe this, there was no way it was true. By this time i was hysterical. I couldn't control myself. I was screaming "NO! It can't be, NO!" A horrible feeling reached the pit of my stomach as I began to throw up my lunch all over the place. I looked at my dad the strongest man I knew for comfort and realized this was his cousin too and he was hurting just as bad as I was.

That ten minutes from our house to my aunt and uncles seemed endless. If this tragedy is affecting me this way then I couldn't imagine how they were feeling, they had just lost there youngest son. There was nothing they could do about it and he was never coming back. Almost every family member I knew of was there. Mourning together, wondering how this could of happened to us.

Everyone had a different detail towards Shannon's story, but this is what my mom had told me. He was on a weekend motorcycle trip in Illinois, with the crew he usually rode with. Shannon was at the front of the pack like always and they were riding on back country roads enjoying the pretty scenery. He turned his head around to tell the guys something as the road turned and he went flying in to the ditch. He and his prized possession, Harley were smashed instantly.

The visitation and funeral were as beautiful as they could be. It hurt my insides to stand next to my great-grandma as she told people this should be here instead of him. Shannon touched so many individual lives and it showed by the people that came to see him.

He achieved so much in his short twenty-six years here and not a day goes by that I don't think of him. I lost a friend, a cousin, an older brother I never had, and my hero that day and I miss him so much.

Shannon Jacob still comes around every now and then. The first week of my senior year, we were told to grab books off the shelf and they would be ours for the rest of the year. I randomly grab one, open it up and in the neatest cursive I read Shannon Jacob. I smile and know he's telling me he's always with me and I admire him for that.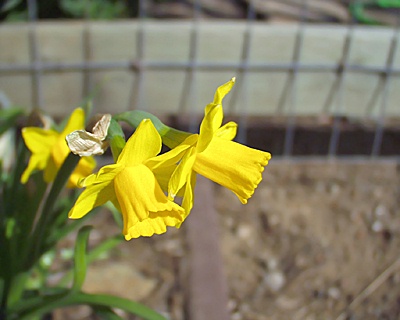 © Greg C., San Jose, CA