The Man in the Hat
September 15, 2010
Some people like to watch, while other people like to be watched. That's the beauty of a stage; it acts as a kind of illumination of the inherent gleam that shines within those meant to be gazed upon. That's the beauty of the stage, and that was the beauty of the man in the hat. Specifically, it was a rugged gray paperboy cap that he would tug on from time to time in those fleeting moments between his songs. He would momentarily hug his acoustic guitar to his chest with one arm in the careful, adoring embrace of a doting parent, and then he would shyly pull that darn hat just a tiny bit lower down his glistening forehead. In a way, the man in the hat is very much a cliché. He sings about lost loves, long journeys, and cigarette-stained kisses; he wears that red flannel shirt that has become a staple for the amateur musician. In a way, he's nothing special.

But this is an impossible deduction once you look beyond the casually entertaining concept of a solo musician opening for a band that everyone in the audience is waiting desperately to see. The difference between he and his cliché was the fire in his eyes, the spark in his fingers as they crawl endlessly around the neck of his guitar. He absorbs his 20 minutes of illumination with an insatiable kind of hunger, one that, after a closer look into his excitable eyes, is apparent will never leave him. With that kind of drive and that kind of grateful stature, he is not a model in an Urban Outfitters catalog—he is a representation of what a modern artist should be.

In a world of mediocre music disguised by digital enhancement and synthesized beats, musicians that have adequate talent and that rare brand of fervent passion are ever so elusive. The man in the hat resists the heavy tide of the mainstream; he reinvents the charm of the lonely and grossly underappreciated guitarist on the corner by your favorite coffee shop, strumming and humming his pleading heart out. He represents the purest aspect of modern music: that of stripped-down, raw, acoustic reality, almost frightening in its honesty.

As he gives that dinky old hat another unconscious tug and mumbles shy words of thanks into the mildly dented microphone in front of him, the scattered crowds sets down their frosted glasses and applaud his triumph with heart-breaking nonchalance. He might as well be dull elevator music murmuring from a speaker in the corner of the room for all their lack of interest. But he slips out of his well-worn guitar with the grace of a satisfied artist because he knows that between the idle conversation and the glazed eyes hide several youths set in a hungry state of awe before his presence. He knows that for every pack of indifferent drones there waits a kid with a curiosity and burning appreciation for the way he glows from the tremors in his voice, the fragile strum of his beloved companion. He knows this, and he plays on.
Patrick Park exits the stage to mild applause, a smile on his face.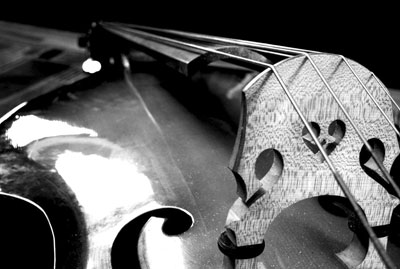 © Kristine B., E. Setauket, NY