Starting the Movement
September 15, 2010
August 19, 2009 was the day that changed my outlook on life. On that day my nineteen year-old cousin, Olivia Louise Bearden, died from a life long battle with brain cancer. From that day forward, I decided I wanted to do something big, to make a difference. I don't want to say that I am going to cure brain cancer, but what I am going to say is that I will start the movement. I will inform others about the horrible battles people diagnosed with this disease deal with on a day-to-day basis. People know about breast cancer and I want brain cancer to be as well known as that. My goal is to start the movement.

From the time I was a little girl I have always known there was something different about Olivia. She didn't have much hair, if any, and her head hurt. That is all I understood when I was young. When I got older, I finally grasped the concept that there was something wrong, that it wasn't just the way she was. The first time she was diagnosed with the horrible disease was when she was only five years old, then again and again. When she was nineteen she was diagnosed once more, but this time the doctors told her family that they couldn't operate, and the chemotherapy just wasn't cutting it. Olivia decided that she wanted to live the rest of her life to the fullest. She had such a great attitude during all of this. She could talk and joke about it. She was such a huge inspiration to me. When my parents told my siblings and me the news, we couldn't believe it. My brother even said, "She is just going to pull through it like she always does," but I later realized that this time it was different. From that point on I decided that I was going to do something. That I wasn't just going to sit around and go through my day-to-day life like I always do. I was going to change my attitude and live my life as if I have a purpose, a goal I am striving to reach. Olivia did all of that, she lived her entire life like she meant it. I have started my goal, but this particular goal is life-long. I have begun my goal with the first step, which is to have a good attitude. Now it is time to move on to the next step, getting involved.

In order to get involved I have to have passion. I have to really want to do this and get it done right. I need to look up organizations that I can help. I would specifically like to get involved with Camp Smile-a-mile, which is a camp that cancer patients can attend with no cost. Olivia loved it at Camp Smile-a-mile; she went there as much as she could. There are different things that I can do with Camp Smile-a-mile such as fundraisers and events. There are many other organizations that I can get involved with. Someday in the future I would like to create my own organization with camps and fundraisers. I would love to be able to put Olivia's name on an organization to honor her. The part of my goal that I will struggle with the most is spreading the word.

Once I am involved in an organization, I can get others involved by spreading the word. I am a shy person when it comes to people I am not comfortable with. In order to spread the word I am going to have to talk to a ton of people I don't know. When I create my own organization, I will need to think of ways to grab people's attention and not let it go. I will need to do different fundraisers and events that people will be interested in getting involved with. Once I have done this all I will need to do is continue it. I will have successfully done what I wanted to do for Olivia.

August 23, 2010 is the day that I start changing people's lives. My goal is going to take a lot of work and passion, but I am determined to do it. As Marian Wright Edelman said, "If you don't like the way the world is, you change it. You have an obligation to change it. You just do it one step at a time." That quote is one that speaks louder than words to me. My goal is something that could change the world, it is something big. All I need is some passion and focus and then I can accomplish my life-long goal.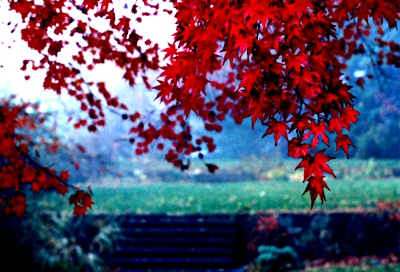 © Susan R., Iselin, NJ