Dear Mom
September 20, 2010
Dear Mom,

I really don't know what to say. I've known you my whole life, obviously. But I'm thirteen now, and I suppose this is a stage every teen goes through, but I'm having mixed feelings.
I will say this in the nicest way I can. You care what other people think. That's ALL you care about, quite frankly. You have insulted us (us referring to my sister and me) for almost wearing slightly wrinkled clothes, and in the process, insulted our friends' clothes, too. We can't have the slightest stain and the shirt can't be too short. That's all we hear. You will frantically fix our hair because you are afraid it will look sloppy or unattractive. It gets me angry.
Another thing is, my friends can't be a little crazy. If they say the smallest profanity that they don't mean to say, they're out. Gone. I can't be friends with them. But I would rather secretly text them and lie about it than never talk to them again. This really might not be a big matter, but I just had to mention it.
You won't let me date. Even if I really like someone. I think I'm old enough now, even if my sister had to wait until 15. I'm sure if she had found her guy at my age, you'd let her date him. But my problem is, everyone else is moving on, and getting a boyfriend or girlfriend. And I'm stuck. The only people I'd ever date are, in your eyes, too old for me. I am tired of it.
And the thing that hurts me the most, is that you are mean to us when we are sad. Do you remember when I was little, crying in church? You didn't comfort me. You just said, "You're embarrassing me." It hurt. A lot. I'm never going to forget that day.

I don't know what to say.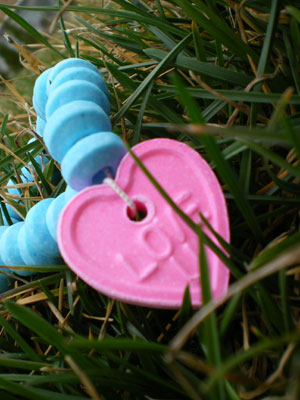 © Jennae P., Kennewick, WA