fake it till you make it.
August 27, 2010
this is completely crazy. this is ridiculous, this can't be happening. this isn't what i need right now. i'm not about to be that girl. to be the one who hangs on to things that should be let go. like a little girl who won't let go of her beloved balloon in the strongest winds. everything around her is telling her to let go of it, and everything will be easier on her if she does, but with her hair whipping in her face and her arms starting to get weak, she doesn't let go. why can't she let go? why is that one single balloon, that one piece of happiness so important? why?

its sad really, i've become that little girl holding on to stupid things. that person i never really quite understood, and still don't. but all i can ever really do in situations and feelings like this are to take deep breaths, distract myself and fake it. fake it the best i can, to him, to my friends, and to myself. that i'll be alright, soon this will be nothing more than a crazy story, not some highlight of my summer. not some stupid thing that i hoped could have been more. no. its just my own little piece of happiness that as of now i am deciding to let go. to let someone else enjoy it.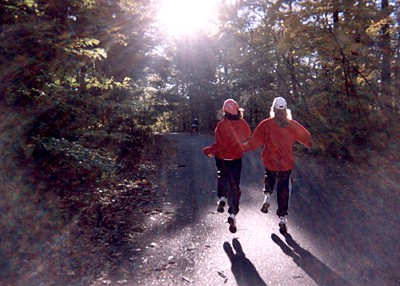 © Jacqueline W., Milton, MA