My Depression
September 8, 2010
I stared at the wall in front of me. There are weird patterns in the wall. It's like looking up at the clouds; you can see shapes in the paint. Everyone sees something different. Just like when people look at me.

I start to cry again. The tears flow readily down my face. What little mascara and eyeliner remains smears even more and makes my eyes hurt. But that's alright. They hurt already.

This had become a daily routine. Get up. Go to school. Come home. Cry. Do it all over again. I felt like anything would be better than this place where I am now. I almost desired death. Not to the point where I would inflict it on myself, but to the point where I thought a lot about what it would be like to die. Would it be painful?

I was begging for a change. Something needed to happen or I was going to go insane. Although, I guess I already was a bit insane.

I was forced back to the real world when Kris shook me roughly. I looked up into his face and blinked. Then I nearly choked and began to cry even harder than before. I could see the pain in his eyes. I knew I was killing him a little bit with every tear I cried, but I couldn't stop. I felt no desire for anything more than the black hole of pain my life had become. I could hear hm asking me to stop crying; telling me everything would be alirght. I could barely understand what he was saying.

He slept next to me that night. I fell asleep crying into his chest with his arms wrapped around me. I woke up the same way. It was Saturday morning. My mom made breakfast. I didnt eat as usual. Worry was written across Kris's face as he said, "why don't you eat something? You're looking a little skinny." I just told him I would eat when I was hungry. He didn't look convinced. That was probably just because I'd lost almost ten pounds and was barely eating.

Kris hates him for doing this to me. He says it every time I see him. He calls him all these horrible things and preactically begs me to get over him. I can't. He was my first love. The only thing that meant anything to me at all. The only thing that kept me on the ground when I felt like I was so lost I could just float away and disappear. What's a girl supposed to do when her whole world begins to burn around her? Smile? Not even.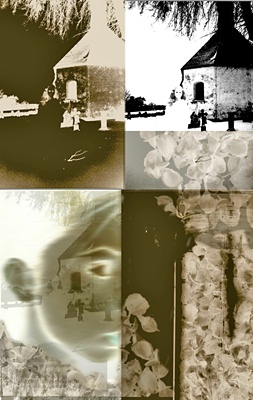 © Shann L., Tai Po, Hong Kong