High School Outcast
September 7, 2010
I hate it! Apparently, to everyone I'm the too-smart, nerdy, outcast girl who's way to shy and not girlfriend material. Well, to tell the truth, that's probably a very accurate description of me.

I'm smart and take some things a bit too logically and I'm a nerd. Nobody but my close friends who have actually given me a shot like me and the rest think I'm "weird" or "odd". I hardly ever speak loud in class because the thought of these people judging me even more scares the crap out of me, and I, myself, have come to the conclusion that I am not girlfriend material.

So, there's me in a nutshell. Well, how the high school world sees me. I would certainly like to see myself as confident and pretty and outgoing as my friends are, but nobody else does, so they don't.

And it sucks being a high school outcast.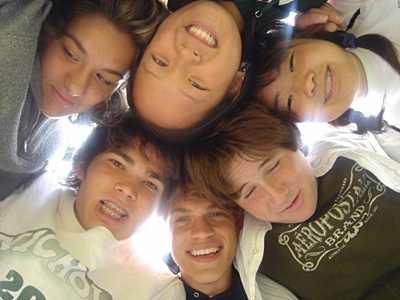 © Zhihan C., Hudson, OH