P.H.A.T
September 2, 2010
Some girls are a little over weight and feel insecure because of their size. It doesn't help that most of the people around them are a size six or around that size.

You start hating your bodies because of the constant jokes made about them and how they compare them to large animals and this makes you feel small and ashamed about your size. Its alot worse because most stores don't sell clothing in your size or if they do, the clothes are really expensive and you have to wear really big and un shapely T-shirts that make you look bigger than you really are.

I know the feeling, believe me I know. You can't take on what other people say about YOUR body. It's yours and whether if it's Big small or medium; your body is beautiful just the way it is. It helps if you look in the mirror and repeat 'I love my body just the way it is!' over and over until you believe it.

Here's some advice; the clothing stores don't sell clothes in your size, make your own. People making fun of your body; don't take them on by tuning them out. It's not about what THEY THINK; it's about what YOU THINK. Love yourself; it's much better than hating yourself.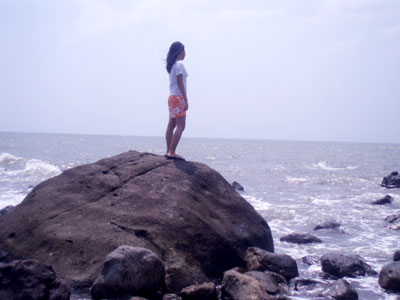 © Grace L., Bacolod City, Philippines