Seven years, still not long enough
August 24, 2010
Thinking back seven years, there are very few moments I can vividly recall. Very few mementos remain from the time that I was in third grade. In fact, I can not even recall how old I was exactly when the event occurred. I guess it might be good to not remember that time, after all, I hear the worst memories are unconsciously forgotten.
Nonetheless, whether it be a year after the crash, three years after crash, or seven years afterwards, the memory seems to flutter around my head and haunt me at the oddest of times. I find much frustration in the totality of the accident. The reality that I live in has proven to me that the accident always felt so distant to me, even after just three days. I was in a comatose state for three days following that day. In the middle of the day, after feeling excitement for entering a math competition for middle school students, while only being an elementary student, I walked across a broad road and before I knew it, I woke up with band aids on my stomach and in hospital apparel. The place is of no surprise, Bronx, NY, the home to a number of them exponentially worse than mine. However, that was the only blatant fact about the entire incident.
Being a child who was famous around the family for an incredible memory and amazing recall, being unable to remember this one incident has been a frustration I have yet to accept. It felt as if this incident in my mind is a huge blank spot in my mind. Indeed, am still capable of recalling the landscape of the grounds at which I entered the math competition, and I even recall the waiting room that I stood at prior to the competition. There was a white room with checkered tiles of green and white with a clock on one of the walls and many lunch tables, which led me to believe that I was located in the cafeteria of a school. I also recall there being a vending machine as well a kitchen, above all, I recall standing there in my polk a dot dress getting reassurance from my family that I would succeed in the competition. Then, after the competition there is a huge gap in memory, which over time seems to have expanded inevitably.
For some people waking up on a hospital bed is not an unusual sight. However, for a child who never before even fractured a bone in the body, it was a very peculiar place to awake from my three days of slumber. My parents and siblings told me it was a miracle for me to have survived. I had absolutely no remembrance of what occurred during the accident, but surprising I was capable of forming an image in my head of the entire event. I do remember one small moment- waking from my comatose state seeing the hospital wear I was wearing and standing up and seeing my parents. From all of the details of my siblings and parents I formed a very presentable puzzle in my mind. I was in a very jolly mood when holding onto my mom's hand and walking alongside my sister and brother. Then, suddenly I was crossing a road, when I let go of my mother's hand and ran, meanwhile there was a lady riding an average silver car on her cell phone that crashed me. Afterwards, I was told that I went up a couple of meters in the air and came down head first and laid on the ground lethargically. There was no major bleeding, but immediately the hospital was called, and my mom was furious to a point where she dented the car's tired holder. Through the time I was not breathing for many minutes and my mother was very frustrated about the fact that the EMTs were acting in such a slow manner. Then, I was simply dormant for three days.
Luckily there was no memory loss, and my parents figured out first by asking me of their names, and then bringing me home and telling me to play a Mozart sonata on my piano. I remember that it was night- time and that I was very tired, although I was asleep for three days. When I did arrive home, I remember my family had a family friend staying over, and I have committed to my memory the sign that the friend and my sister made which read "Welcome Home." Each of the letters were written on different pieces of paper and the papers were decorated with Pokemon characters. After that I spent days at home with my mom watching TV and eating my favorite candy, this dark Korean candy.
A few days afterwards I went to school, where my teacher and friends kept insisting on me to explain what happened, and that is when my inner frustration began. I recall continuously switching the topic because I could not remember. However my friends didn't seem to understand which to a young and naïve me, was very irritating.
Since that very day, I have tried intermittently to figure out all of the details about the accident and I have tried to ease my mind by putting a built image into my head. However, it is impossible for me to ever forget, and it is even worse that this nightmare haunts me at the queerest of times. Having not only a scar on my left thigh but also a mental emptiness to remember the accident never helps, but it does help me think more deeply, forcing me to come closer to terms with the fact that I will never fully understand. I do not know who the person behind the wheels of the car was, but I have an imaginary image as a replacement. I was not at the trial where my parents did not press charges at the driver and above all I was not there when I was in a comatose state.
Through the seven years I got into Juilliard Pre-College, won more math competitions, won a spelling bee, won science fairs, and did excellently in school. However, my wish to know all about my life and everything about my past seems close to impossible. Some people say that hind sight is 20/20, but my vision is 20/40 and my hind sight is maybe 20/25. I always felt, inside, that what occurred to me was not the worst accident in history or even 1/10,000 of that accident, and because of that I felt it was not important. Yet, to my life, it has been seven years, and I still have not been able to forget it. My parents always quoted "What can't kill you can only help me." Perhaps, there will come a day when that accident will be completely forgotten or prove to be an aid to my life.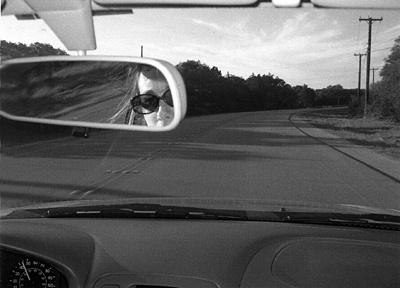 © Roxanne D., San Antonio, TX