You Don't Know Me
August 15, 2010
You don't know me.

Telling me how I'm ugly.

How I'm secretly a guy.

How I'm lame.

You can't handle me.

Every time I upload a photo to Facebook,

You tell me how I think I'm so cool

And full of myself.

You don't know what I title the
photos on my computer.

Hideous, Ugly, Freak.



You think I put up more pictures because I love the way I look.

It's because I'm trying to find one I like.



You think I like meeting new people because I want to be popular.

It's because I'm looking for someone to talk to when I'm having a bad day.

Someone who will complement me, not someone like you,

to tell me everything that's wrong.



I'm constantly hearing, "You think you're so cool."

"Pretty," , "Awesome," , "Popular."

Would you believe that I've never thought that?



People come to me with their problems.

When I have serious issues,

Who should I go to?

Who will text back?



It's funny how friends I've had for more than 5 years,

won't be there for me when I have a bad day.



I don't cry.

I laugh.

I don't complain.

I thank.



If this is just showing off,

Then why does it sound so much like a cry for help?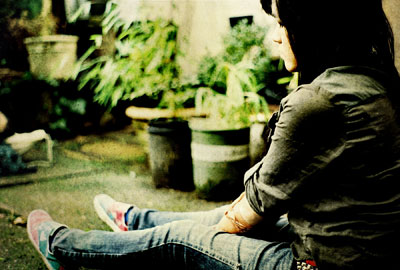 © Hailey J., Lake Oswego, OR