Nothing
MAG
August 11, 2010
I would like to tell you a story about my summer that will keep you on the edge of your seat. A story that will enchant you and boil you with envy. A tale with words so smooth and rich that they will tingle your tongue. Of course, I can't tell you a story like that – unless I lied with splendor. My summer was not overflowing with adventure or fantastic firsts. To tell you the truth, I did nothing over the summer.

Yes, nothing.

When the summer started, I had all of these wild and bizarre plans whizzing around in my head. I wanted to make this summer different and start school with a California tan, sun-streaked hair, and knotted string bracelets that each had a story. It was going to be a summer for the record books. It was going fabulously until the second day of summer vacation. By then reality kicked in, and I realized I had eight weeks to do anything … maybe even … nothing. Those vivid plans could wait until the next day. For now, I wanted to do nothing.

The next day, I woke up and said to myself, This is it! This is the day to make it all happen! I danced and twirled like a new ballerina to my dresser, flung my ­favorite outfit out, flung that outfit on, and opened the dusty blinds like a princess expecting woodland animals to come greet her on a hot, bright, shining, glorious, new … rainy day?

Rain was not part of my fantastic summer.

Oh, well, I thought, there's always tomorrow. I believed myself. That day I did nothing. It's hard to explain nothing, but you understand what I mean. The basic sit-on-the-couch-and-trace-the-stitches-on-your-bedspread brand of nothing.

And so every day, I told myself that there was always tomorrow, but, in reality, it rained all June, July, and the beginning of August. Even on the rare day the sun shined, I did nothing because it was a habit. It was set in my bones. By the time it started heating up, it was time to school shop and make sure the uniform still fit.

Wasted, I told myself, a wasted summer, and I can't do anything about it.

I tell you today that it was not a wasted summer. Those endless days of nothing are something I cherish. There is nothing like the feeling of waking up at 10 a.m. and watching reality shows in an oversized T-shirt and too-tight shorts. Even though I didn't start school and spend summer the way I wanted to, it was the one summer where I did nothing.

I might do it next summer.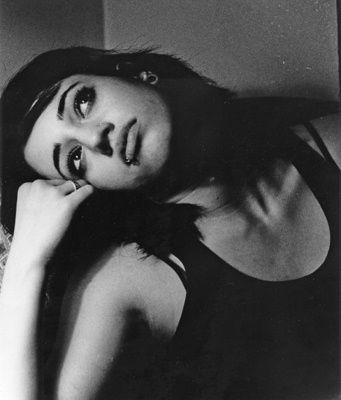 © Jessica B., Bethesda, MD