To the Broken Hearted
July 19, 2010
His smile faded into the black omnious hole of our past. I could no longer make him happy, every thing I did,I always did wrong. His shattered heart seen visably from his crystal blue eyes.He told me the hardest part was saying goodbye, he was wrong. He never told me that the worst was only to come. He never told me I'd wake up in the middle of the night screaming his name and shedding every buring tear i held inside my shattered body.He never told me I'd have to fight to smile day by day. He never told me that when he said good-bye he'd leave the remains of a shattered heart.
I feel hollow inside. When he left he took any ounce of happiness I had left. He left me half dead. Telling all my friends that I was fine with the tip of the ice berg, a fake smile made them believe the lie.
They all say I deserve better, but the truth is he deserved better than me. He is my angel, the boy that will always hold my heart, my first love. I don't want to move on I just want to stay in this empty bliss untill my days are numbered.
Even though I told him I only wanted to see him happy,it doesn't mean that I'll ever be as happy as I was with him.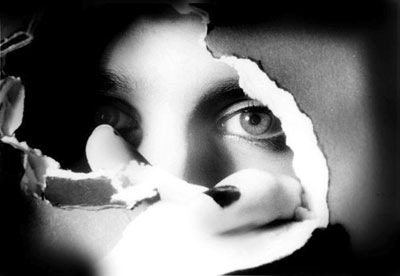 © Tabatha B., Peoria, IL