What You've Become
July 13, 2010
You said we were "Best Friends Forever" but you treat me like crap. Someone started a rumor which in the end ruined our friendship. You believed what he said over your true friends, and you completely flipped on us. When we got mad and didn't put up with it, somehow it was our fault. You texted me and were being so mean you made me cry. Yet it was my entire fault.
You blamed me for everything that happened, called me "a terrible friend" and started hanging out with other people. You didn't talk to me for weeks and you ignored me at school. I said we needed to talk and you mumbled an okay, but it never happened. Everyone knows it wasn't my fault, unless you manipulated them into thinking it was the other way around. Even your own parents knew it was your own fault. But you wouldn't believe them. Personally I don't think you wanted to believe them. You wanted to be right and in control. And that was something that had started pushing everyone away even before the rumor was out.
You blocked me on Facebook and wouldn't stop texting and messaging me even after I was begging you to just leave me alone. I was sitting in my room curled up on the floor crying so hard and asking God "Why me? Why does all of this happen to me? It's not fair!" After that day, we didn't speak at all, ever. You wouldn't say 'hi' to me and I wouldn't to you. We would ignore eachother, until the Principal made us talk.
I didn't want to. I didn't want to go down there and talk to you. I was done with you, and I still am. You made me feel like a piece of shit… yet everything was my fault. When I walked into that room we just sat there for about 10 minutes, just sitting there. Not talking or anything. When you finally said something you said "Hi." Why would you say hi? Out of all the things to say you say hi. It's not meaningful or sentimental. It's nothing. It didn't mean anything when you said that. My heart didn't twinge and I didn't feel guilty or sad, I felt nothing. I felt like I lost a friendship. But I was done crying over it. I wasn't going to sit around like I was dying inside. I wasn't in an isolated ball like you seem to be.
People say they worry about you. That they're afraid you might start to hurt yourself or worse. But I don't agree. If you're depressed or sad, it's no excuse for bad or stupid behavior. You can't use being upset as an excuse, but somehow you do. You'd always complain about how terrible your life was and how mean your parents were being. But I wouldn't say anything but how annoying my siblings were being. I couldn't I didn't trust you completely enough to tell you everything that goes on in my life. And I'm glad now, because you tell the girl, who's my enemy, everything. And you lie about it too. You twist our words, too. And you leave out the parts where you said something about that same girl. You just say how we would complain about how mean and b****y she was being.
YOU were a huge participant in that, also. You MAKE us seem like the bad ones. But in the eyes that know the truth, you see what you've become. A liar.
You kept blaming me for what happened and kept saying we didn't forgive you, which we did. But what no one gets is how in the world it would be my fault. Because the rumor was about the two of us.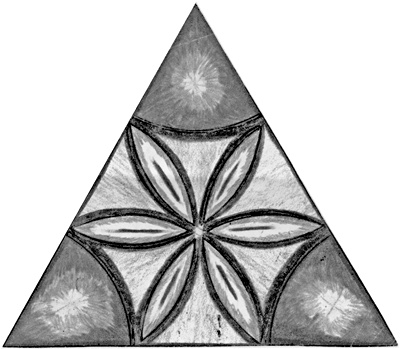 © Amanda C., Eufaula, OK